Students in Nicaragua Call Off Education Strike
MANAGUA – The NationalUniversity Council agreed Wednesdaynight to call off the 24-day student strike,following the government's offer toincrease next year's proposed educationbudget by an additional 139.4 million córdobas($8.8 million).The additional funding brings nextyear's education budget to $59.6 million –the 6% of the public spending budget thestudents had been demanding. The governmentand students had disagreed overthe budget calculations, with the SupremeCourt siding with the students.When the government initially refusedto pay the amount the Court decided on,students took to the streets and clashedviolently with police for several days lastmonth (TT, May 21, June 4).
You may be interested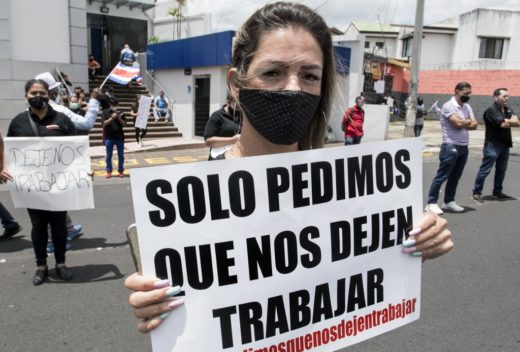 Business
3338 views
Some 34 million jobs lost in Latin America due to pandemic
Carlos MANDUJANO / AFP
-
September 30, 2020
The two aspirers for the presidency of Costa Rica, the evangelical preacher Fabricio Alvarado and the former minister Carlos Alvarado, reach the closing of the electoral campaign for April 1st with a technical draw, according to a poll disclosed this Friday.