Last week, Denise Gillen, a sloth nanny from the Toucan Rescue Ranch, shared the story of Bon Jovi, a sloth that had illegally been sold as a pet.
Thankfully, the Environment and Energy Ministry (MINAE) brought Bon Jovi to the Toucan Rescue Ranch, where the arboreal mammal has assimilated into the group of other baby sloths and continues his journey toward his release into the wild.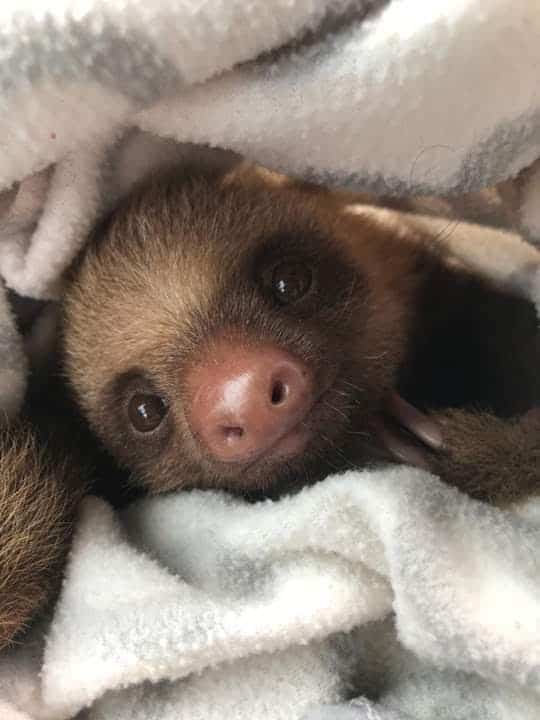 Enjoy these new photos of Bon Jovi at the Toucan Rescue Ranch, and stay tuned for more inspiring sloth stories in the weeks to come!

The Toucan Rescue Ranch specializes in helping wild animals recover so that they can be reintroduced into the wild. For more information or to donate, visit the Toucan Rescue Ranch website.