Thousands of Guatemalans from the largely indigenous town of San Pedro Sacatepéquez, some 30 kilometers west of the capital, recreated Jesus's arrival in Jerusalem on Palm Sunday, the official start of Holy Week.
A 14-year-old white burro named Rito led the procession, carrying on his back a wooden image of Jesus in a white tunic and red robe.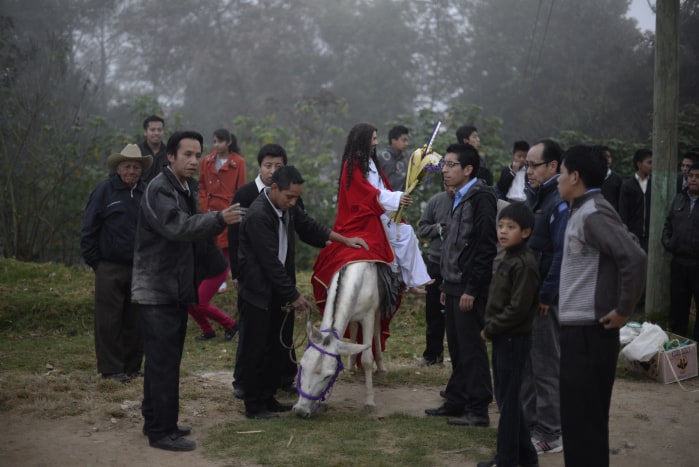 The procession passed over multicolored "alfombras,"  or carpets, made up of pine needles, died sawdust and flowers that residents made in the early hours of the day. Spectators cheered and raised palm fronds among clouds of incense.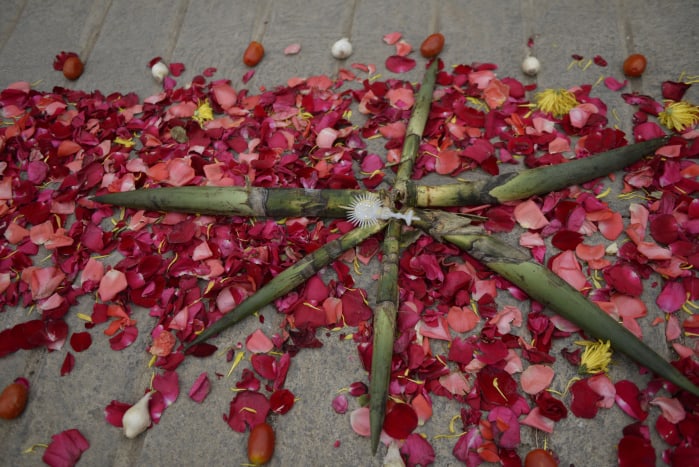 Holy Week comes with strong traditions in Guatemala, including massive floats carried by devout Catholics and the elaborate carpets. The holiday was declared Intangible Culture Patrimony of the Nation in 2008 with the backing of UNESCO.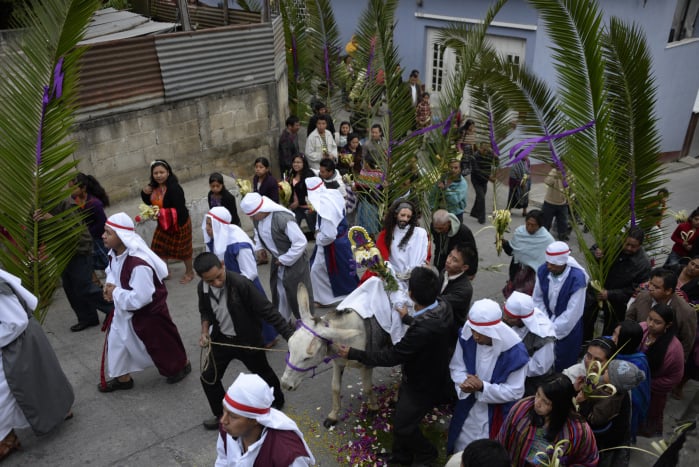 In this Maya Kakchiquel town, prominent members of the Catholic Church wore white tunics, while men and women in traditional dress accompanied the procession.
The procession lasted about an hour through the steep streets of this impoverished town of some 45,000 inhabitants, surrounded by pine and cypress trees.