It sounds like such a great idea: Get a bunch of people together and celebrate love by hurling colored powder in the air. Like Christmas and Dyngus Day, the Hindu festival of Holi is just good fun and has been for at least 2,000 years.
The Costa Rica India Association (CRIA) is hosting its own Holi event in Santa Ana, not just to celebrate love and compassion but also to showcase Indian culture and traditions. Organizers will provide "gulal" powder, the non-toxic, water-soluble material that is thrown in the air, dusting visitors in vibrant colors.
CRIA was founded in 2010 with the mission to "bond culture and trade between India and Costa Rica." This version of Holi contrasts sharply with the "Holi One Color Festival," an entertainment franchise that brings DJs together from around the world and only loosely references the original holiday. The CRIA event will feature authentic garments, dance, and music, inviting any visitor to learn about the Indian subcontinent.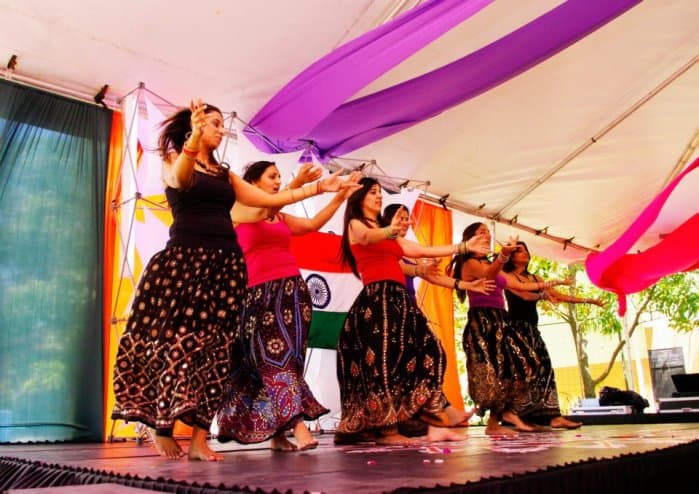 No one knows the precise age of Holi, only that it is very ancient and is associated with the Hindu religion. Traditional celebrations include a bonfire (symbolizing the purging of evil), tossing water on people, and drinking a cannabis-infused beverage called "bhang." The CRIA event will abstain from psychotropics and practical jokes and stick mostly to the colors part.
Festival organizers encourage wearing plain clothing, preferably white and disposable, in order to fully show off the splashes of color that result from all that powder tossing. A change of clothes is also recommended for afterward. They also suggest keeping cameras, phones, and other electronics inside a protective covering, as the powder can easily damage such equipment.
Holi lasts only one morning and afternoon, but if you've got a yen for color-based events, the Life in Color "paint party" takes place on March 21.
Holi Festival takes place at Sebana, Santa Ana. 10 a.m. – 3 p.m. ₡3,000-15,000 ($30). Info: CRIA Facebook page. A previously posted article incorrectly indicated that this year's Holi celebrations in Costa Rican would include a gathering at the Pedregal Events Center; there is no Pedregal event scheduled this year. We apologize for the error.