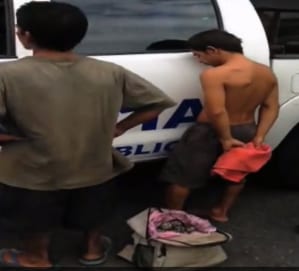 Police patrolling the beach near Moín, Limón, arrested two brothers for turtle egg poaching on Thursday.
The recovered 85 leatherback turtle eggs join some 1,000 others National Police have recovered along the Caribbean coast between mid-April and mid-May, according to the Public Security Ministry.
Authorities aprehended the two suspects with the last name Agüero in the Cielo Amarillo area of Moín, a port outside Limón. National Police have conducted joint patrols with conservation groups since March.
Hunting sea turtles and the possession or consumption of most turtle eggs is banned in Costa Rica.
Only Olive Ridley sea turtle eggs from nests in Playa Ostional on the country's Pacific side can be legally extracted. But those eggs must come with an official receipt, complete with a seal from the Environment Ministry.
Turtle eggs are traditionally believed to be an aphrodisiac in Costa Rica. The eggs are sometimes swallowed whole, served in a shot glass with a spicy tomato-based drink called "sangrita."