Iguanaverde Project: Friend to the Green Iguana
TREE House Lodge proprietor Edsart Besier founded the nonprofit organization Iguanaverde in 2001, in cooperation with Universidad Nacional and the Netherlands' Wageningen University and Research Center.Green iguanas (Iguana iguana) are endangered on the southern Caribbean coast. Deforestation, climatic changes, and hunting and poaching have brought some iguana populations in danger of extinction. Besier's project aims to protect and multiply these prehistoric-looking reptiles. Green iguanas are inhabitants of lowland rain forests.They are bright green when small, but become dark grayish- brown upon reaching maturity. An adult iguana can exceed 1.8 meters. These arboreal lizards spend most of their time in trees, usually along streams or rivers. When small, they concentrate on insect food, while adult iguanas feed more heavily on fruits and leaves.Besier installed a 2,000-square-meter enclosure as a breeding ground for the iguanas, on his farm in the residential zone of the Gandoca-Manzanillo National Wildlife Refuge.With sandy nesting areas, a fishpond and food plants and trees, the enclosure mimics the natural habitat of green iguanas. After 12-18 months, the young can be released into the wilderness.The foundation works with children from the public school in Manzanillo and the nearby Waldorf School in Playa Chiquita to raise awareness of the importance of conservation. The program includes workshops, lectures and visits to the enclosure and the 9,500-hectare wildlife refuge, one of the most remote and exotic sites south of the 10th parallel. Founded in 1985, the refuge protects humid tropical rain forest, wetlands, mangrove swamps, coral reefs and sheltered white-sand beaches.A growing awareness in the area's communities and international recognition for the refuge as a significant biological corridor have also generated a sea turtle conservation project on Playa Gandoca (www.anaicr.org/turtle/en/sea_turtle_conservation.html), and the Talamanca Dolphin Foundation (www.dolphinlink.org) in Manzanillo.For more information on the Iguanaverde project, visit www.iguanaverde.com.
You may be interested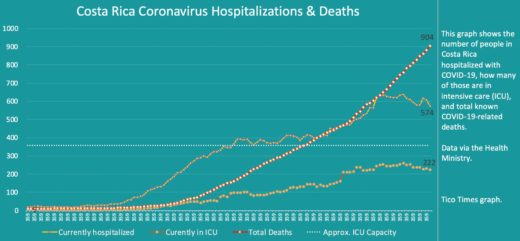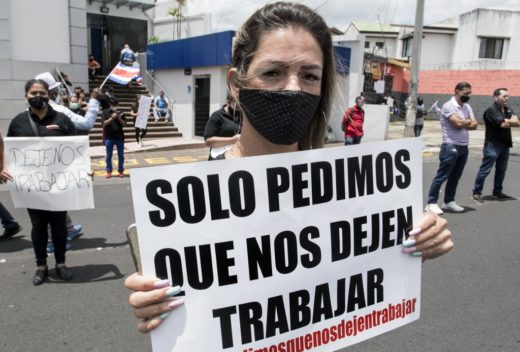 Business
3340 views
Some 34 million jobs lost in Latin America due to pandemic
Carlos MANDUJANO / AFP
-
September 30, 2020
The two aspirers for the presidency of Costa Rica, the evangelical preacher Fabricio Alvarado and the former minister Carlos Alvarado, reach the closing of the electoral campaign for April 1st with a technical draw, according to a poll disclosed this Friday.