Wedding in Paradise
PICTURE exchanging vows on a palm-fringed beach while the sun sinks into the blue Pacific Ocean and the horizon is tinged with breathtaking hues of pink, orange and gold. Or tying the knot at a luxurious cliff-top resort surrounded by verdant rain forest, or at a cool mountain retreat, spa or ritzy hotel in the Central Valley.A flawless wedding in a tropical paradise need not be a figment of the imagination; it's well within the realm of achievable dreams. But the course of planning a wedding seldom runs smoothly, and the formalities of matrimonial preparations can drive away Cupid faster than his bow twangs.This is where wedding planner Larissa Banting, Roberto Leiva and their team, Weddings Costa Rica, come in. All you need is love – they'll do the rest.Weddings Costa Rica is a fairy tale come true for Banting and Leiva, who know all about unconventional weddings, having planned their own on one of the country's most beautiful beaches, where they first met. Using their experience and expertise, the couple is now helping others get married in paradise."It's a joyous enterprise of love," Banting said. "For me, the greatest satisfaction is when a couple tells me their wedding was more than they ever dreamed possible."WEDDINGS Costa Rica belongs to the International Special Events Society. A member of the Association of Bridal Consultants, Banting's previous credits in Canada include planning weddings, gala events and festivals – one for more than 50,000 people."That was quite a challenge," she laughed.Leiva, owner of the tour agency Latitudes – The Adventure Co. (www.latitudesadventure.com), has had years of experience in the tourism industry and event coordination.With their extensive knowledge of the country, Banting and Leiva offer a complete service to coordinate the perfect wedding.Banting and her assistant Randy Gritz, who hails from the United States, make it their business to make wishes come true, and are acutely aware of North American sensibilities. Leiva looks after travel and hotel reservations, honeymoon packages and tours for the wedding party."I'm also an expert in dealing with my countrymen's idiosyncrasies," the Tico chuckled.SERVICES offered include the legal ceremony performed by a Costa Rican lawyer, religious or customized nondenominational ceremonies, receptions, the wedding cake and floral arrangements. A photographer, video recording, live entertainment and bands for dancing are also available, in addition to hairdressers, makeup artists and, in many locations, pre-ceremony spa treatments.Banting and Leiva like to support small businesses in the communities where they operate, using welcome baskets made by local indigenous women and filled with typical handicrafts and natural products. Floral arrangements can be problematic in some areas, requiring transportation from San José via air-conditioned truck."Roses tend to wilt before the couple can say 'I do.'" Banting said. "I recommend orchids and other exotic flowers that grow here in abundance."The legalities of getting married in Costa Rica are simple. All you need is a valid passport and, if you are divorced, a copy of your decree absolute. Before the civil ceremony, you sign an affidavit stating you are legally free to marry.The marriage certificate is issued by the Costa Rican Civil Registry, then translated and authenticated by the consul or embassy of your country, making it valid wherever you live. Weddings Costa Rica will take care of these details and send the document by courier to your place of residence within 90 days.BANTING feels one of her best trademarks is her talent for creative, budget consciousdecor that reflects the couple's style. At a recent wedding, for example, in which the bride was of Chinese descent, Banting arranged for all the flowers and decorations to be red – considered the lucky color for weddings in China, where white is used for funerals."We certainly gave a her a scarlet wedding," she said, "and she was delighted.""Each wedding is unique, and we try to make it a relaxed, meaningful, spiritual union of love and celebration," Leiva emphasized, adding that some couples like to write their own ceremonies, and many have included different rituals.For Jewish weddings, Banting and Leiva have decorated a cedar huppah – the canopy under which a Jewish wedding ceremony is performed – with tropical flowers."We love elopements, but they can be an intense experience, particularly on short notice," Banting said. "Eloping couples are often trying to avoid family feuds, or they met in Costa Rica."She recalls a recent wedding that touched her heart: "The bride was a cancer survivor, and the wedding was a wonderful, emotional celebration of her life and the couple's love."PLANS for the future include the consummation of an e-mail romance, at which banners along the path to the beach will be decorated with quotes from the lovebirds' letters. And Banting is wondering how imaginative she can be with an equestrian theme, as she plans a huge affair between a polo player groom and an international dressage champion bride.Those who feel nervous about planning their nuptials by e-mail needn't worry; the Weddings Costa Rica team says it will take care of every detail with sufficient advance notice. The amount of time needed to plan a wedding depends on its size, the season and current bookings. If the guest list totals 100 people or more, four to six months is advisable – particularly during the high season, when hotels and flights are heavily booked.Prices differ depending on location, number of guests and the couple's desires; however, Banting says it's a fraction of the cost of the equivalent in the United States.For more information, call 203-3163, e-mail info@weddingscostarica.net or visit www.weddingscostarica.net.
You may be interested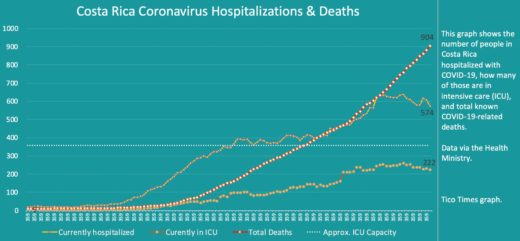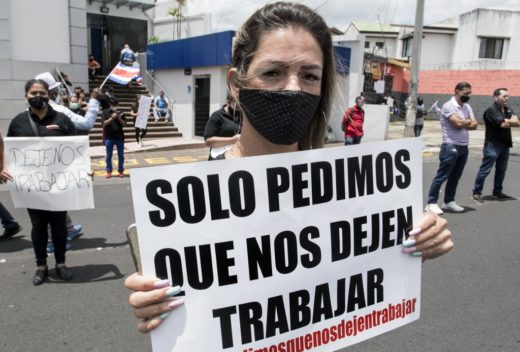 Business
3341 views
Some 34 million jobs lost in Latin America due to pandemic
Carlos MANDUJANO / AFP
-
September 30, 2020
The two aspirers for the presidency of Costa Rica, the evangelical preacher Fabricio Alvarado and the former minister Carlos Alvarado, reach the closing of the electoral campaign for April 1st with a technical draw, according to a poll disclosed this Friday.