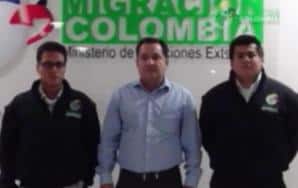 Law enforcement agencies from Costa Rica, Colombia and the United States continued their battle against organized crime and drugs and arms trafficking this week in two unrelated busts that netted a large cache of heavy weaponry north of the Costa Rican capital, and a Costa Rican man who worked for the Sinaloa cartel and who was arrested in Colombia.
Colombian police say the 52-year-old Costa Rican man, surnamed Berrocal Sandi, was arrested Thursday at the El Dorado International Airport in Bogotá, Colombia. Colombian prosecutors had issued an arrest warrant for the Tico following an extradition request from the United States.
U.S. and Colombian officials accuse Berrocal Sandi of working as a representative in Ecuador for Mexico's Sinaloa drug cartel. According to Colombian prosecutors, Berrocal Sandi, also known as "Charlie," the "Chef," "El Finquero" and "Rolex," helped traffic significant amounts of cocaine from Ecuador to the U.S., via Central America. The drugs allegedly were transported in shipping containers, via clandestine airstrips and on Central American highways.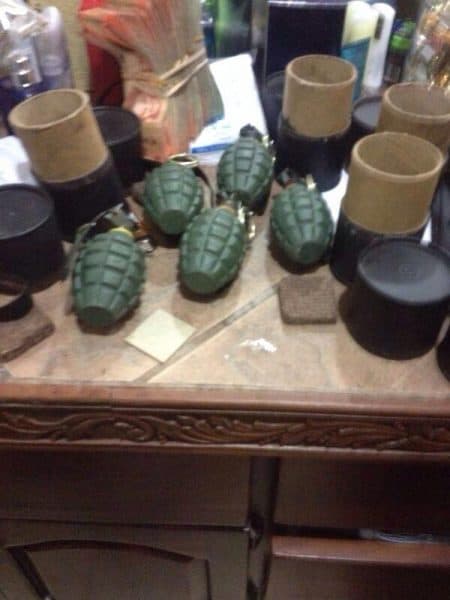 In an unrelated raid on Friday, Costa Rican police and intelligence agents arrested an Heredia man with a large cache of heavy weaponry, including automatic weapons, hand grenades and an anti-tank RPG.
The man, surnamed Hernández Estrada, also allegedly was being monitored by the U.S. Drug Enforcement Administration. According to police, the suspect allegedly sold the weapons online from a house located near an Heredia high school, north of the Costa Rican capital. An RPG7 is a low-cost, shoulder-launched, anti-tank grenade launcher.
He also apparently had a gold-plated handgun, according to his Facebook page: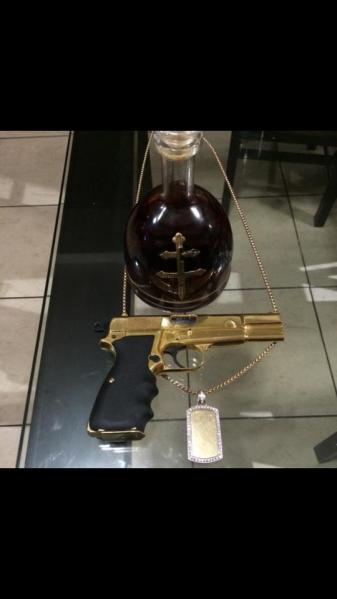 If you're curious about what an RPG7 can do, here you go:
https://www.youtube.com/watch?v=dZnBzfhSmUU