Domino's Slices Jobs, Slights Employees
This past weekend, 130 employees from Domino's Pizza were left out of their jobs – and any severance pay – after franchise owners closed down the company's nine San José area establishments without prior notice.
Acording to media reports earlier in the week, the franchise owners, originally from
Mexico, went into their stores in the middle of the night and moved out all of the equipment.
"Friday, without telling anybody, the partners gave the order to get all the equipment out of the establishments," finance manager Francisco Solano told the daily La Nación.
Managers were unavailable for comment Monday after repeated phone calls to Domino's headquarters located in San Francisco de Dos Ríos, east of San José.
During a visit to the site that afternoon, The Tico Times discovered employees from the warehouse rental company Eurocor sweeping up mounds of dust outside an empty storage facility with the company's empty second floor offices above (TT, Jan. 30).
According to media reports, a number of employees gathered on Monday in front of company headquarters and demanded answers regarding their vanished jobs and unpaid salaries.
Domino's Pizza employees also visited the Labor Ministry on Monday to file complaints against their former employer, said Giovani Díaz, spokesman for the ministry.
The employees met with the Labor Vice Minister Eugenio Solano (of no relation to Francisco Solano) and were informed the ministry could not file official complaints since the owners of the franchise were nowhere to be found and had taken all of the equipment from the establishments.
"In a case where companies leave their employees out of their jobs with no explanation, if there is some kind equipment left behind in the offices, we can seize those objects sell them and pay off the employees left without a job or compensation," Díaz said.
Currently the ministry is acting as a liaison between the disgruntled employees and the Domino's Costa Rican franchise management, Eugenio Solano said.
"What we do know from an anonymous source is that (a Domino's rep here in Costa Rica) has received calls from the management office in México," Solano said. "This person is trying to get the workers paid by talking to the management."
As a result, the Costa Rican representative will meet with the laid off workers on Thursday to figure out a civil way out of this situation, Solano added.
"We're being very attentive to this issue," the vice minister said. "We're going to see how this develops the next couple of days."
The ministry has assisted the employees in figuring out the amount of money the company owes them individually and has advised them to take the company to court, Solano added.
As of Wednesday afternoon, the
Labor Court
in San José had received up to eight formal complaints from former Domino's employees, courts spokeswoman Andrea Marín said.
"This is a complicated issue," said Vice Minister Solano. "It's a situation regarding a company with foreign capital where ethics were lacking."
Paul Chaves, a legal consultant, said that in these types of cases employees generally do not get paid.
"This is the first labor related case in Costa Rica that we can link to the current economic crisis," Chaves explained. "This is a great abandonment situation for the employees."
Some of the workers who opted to file suit this week against the pizza franchise might have to wait a while for any outcome.
Chaves explained that when an employee  files a lawsuit against his or her employer, thetrial usually lasts from six months to a year.
"In this case, however, the employer, or responsible party, has left the country so it is harder to bring them to justice," said Chaves, a 15-year legal system veteran. "So as a result, with these cases, employees are left without any compensation."
The labor laws in Costa Rica state that an employer laying off workers must pay severance pay equivalent to approximately one month's salary for each year that the employee has worked with a maximum of eight years.
If severance pay is not received, then the employee has the option of taking his former employer to court, Chaves said.
You may be interested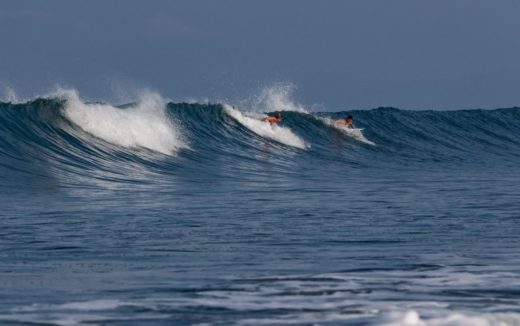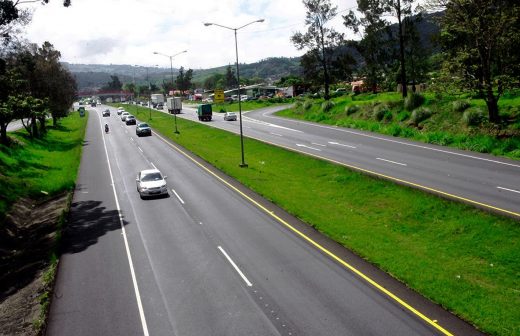 Costa Rica
13 views
The 'Cochinilla' bribery scandal, explained
Alejandro Zúñiga
-
June 18, 2021
The biggest story in Costa Rica for the past week has been an alleged bribery scandal involving public infrastructure projects.…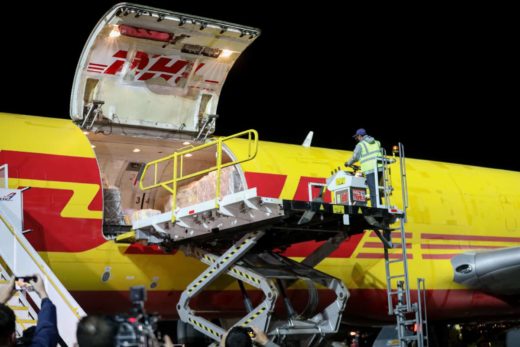 Costa Rica
254 views
Costa Rica receives 81,000 more vaccines
Alejandro Zúñiga
-
June 18, 2021
Costa Rica received 80,739 Covid-19 vaccines this week and has now imported more than 2,592,375 total doses. The batch of…