Legislators Approve Caribbean Trade Pact
THE Legislative Assembly this weekapproved, in first debate, the Free-TradeAgreement with the CaribbeanCommunity (CARICOM).The Constitutional Chamber of theSupreme Court (Sala IV) will now examinethe treaty, as the law requires. Thechamber has one month to offer its opinionas to the constitutionality of the pact,although the justices' decision is not bindingfor legislators when they vote in seconddebate.The legislators approved a motionMonday afternoon to postpone all othermatters to vote on the treaty, which wasapproved after a lengthy discussion thatlasted until after 9:30 p.m., according to astatement from the assembly.Recently re-elected assembly presidentGerardo González sped up theprocess when he rejected other legislators'motions to revise the treaty.González maintained that the assembly'sduty is simply to amend or reject thetreaty, since the Executive Branch is incharge of negotiating it, the statementsaid.Negotiations on the treaty began in2002 between Costa Rica and Trinidadand Tobago, but the agreement's signingwas postponed to incorporate the rest ofthe Caribbean countries. It was signedMarch 9, 2004, in Kingston, Jamaica,making it the first bilateral preferentialtrade agreement CARICOM has signedwith any country (TT, March 12, 2004).Amparo Pacheco, the Vice-Minister ofForeign Trade, said following PresidentAbel Pacheco's weekly Cabinet meeting –presided over this week by Vice-PresidentLineth Saborío while the President was inthe United States (see separate story) –that the approval of the treaty will benefitCosta Rican producers, particularly farmers."The Caribbean is a natural market forCosta Rica," the vice-minister said.She added that the legislators' actionbodes well for the eventual ratification ofthe Central American Free-TradeAgreement with the United States(CAFTA), which President Pacheco hasnot yet sent to the assembly."All of the free-trade agreementsCosta Rica has approved are very similar…the same structure," she said.Costa Rica exports $70 million annuallyto CARICOM countries – CostaRica's fourth most-important export destination– and imports $17 million, accordingto the assembly statement.
You may be interested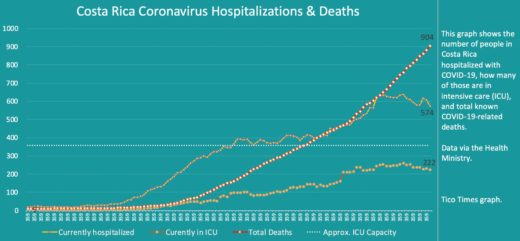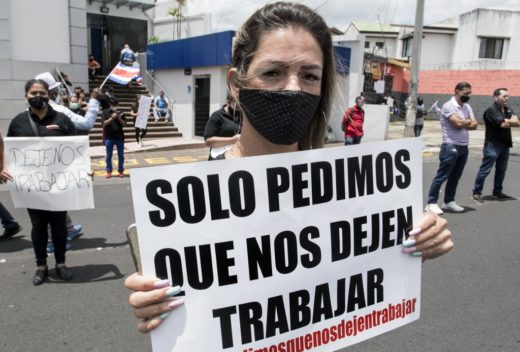 Business
3342 views
Some 34 million jobs lost in Latin America due to pandemic
Carlos MANDUJANO / AFP
-
September 30, 2020
The two aspirers for the presidency of Costa Rica, the evangelical preacher Fabricio Alvarado and the former minister Carlos Alvarado, reach the closing of the electoral campaign for April 1st with a technical draw, according to a poll disclosed this Friday.