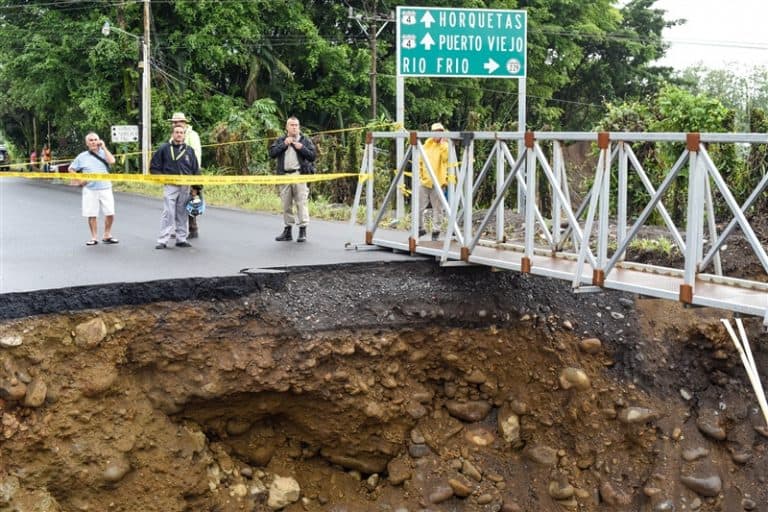 After the devastating floods and road closures that hit the area last month, access through Sarapiquí has returned to normal, officials from the region's Tourism Chamber said in a statement Wednesday. The chamber's president said Route 4 is back to full service within the cantón, popular among foreign and national tourists.
Johanna Arguello, the chamber's president, said the road's reopening has allowed those in the tourism industry to get back to normal operations.
"We want to make it clear to travel agencies and tour operators in general that the access to Sarapiquí is not blocked and likewise access to the zone through Route 126, the Vara Blanca sector, and Route 4 that connects with Route 32, are functioning normally," she said. "All tourist businesses of Sarapiquí cantón, like hotels, adventure tour operators, restaurants and others will continue working and offering their services to foreign and domestic visitors with total normality."
The only road in the cantón that remains affected is Route 507, which stretches over Río Sucio toward the border with Nicaragua.