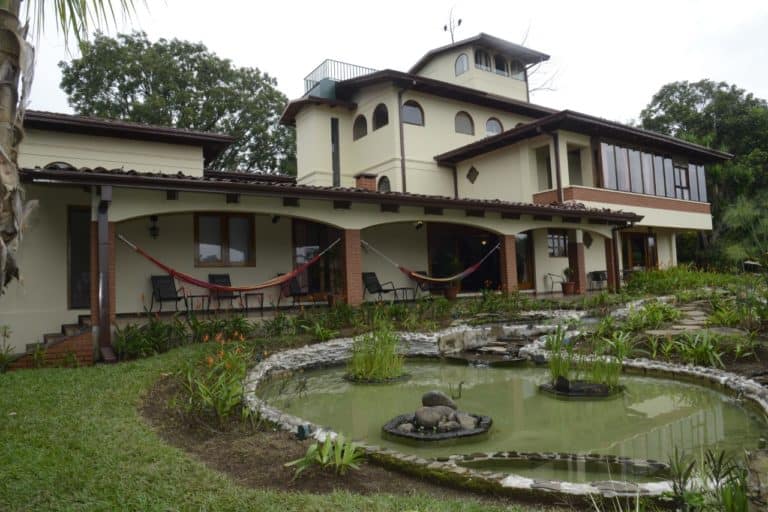 US$ 2.600,00
Located near coffee farms at Birri, Santa Barbara de Heredia
it has a beautiful garden around a pound in front of the porch.
Total 6 bedrooms in the main house  (7657 sq feet)  with a very large sitting room,
dining room and hard wood furniture decorating this warm and peaceful
mountain house.
The guest house is in front of the swimming pool and the whole
area of the property is 19.000 sq feet.