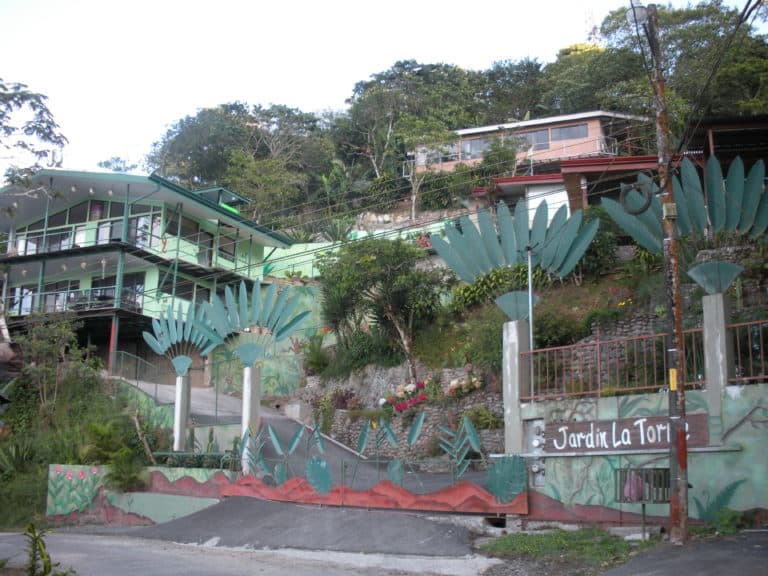 For Rent long-term
55+ Community
Jardin La Torre
(www.latorrecostarica.com)
The Salient Points
55 + active senior campus/gated community
24/7 on-site security and maintenance
Western slope of the western cordillera (phenomenal 50-mile coastline views)
One mile from the Bernardo Soto International Highway (Route 1)
3900 feet altitude (temps between 60 and 85 degrees Fahrenheit)
Within 11 minutes of San Ramon de Alajuela area, but rural
San Ramon de Alajuela offers shopping, restaurants, UCR campus, museum, Jose Figueres Cultural Center—and more!
Walking paths
Across the street from Vientos Bajos, a four-story recreation center: offering a sports court (basketball/pickleball), activities, events, diverse classes/groups/ clubs, libraries, etc. See our website (www.vientosbajos.com)
One-hour drive to the beach (Dona Ana, near Puntarenas)
45 minutes to Juan Santamaria International Airport
One-hour drive to San Jose—shopping, hospitals, professional entertainment
One and two-bedroom houses, for sale or rent (See our ad under the real estate section.)
Monthly rents as low as $750, Furnished or Unfurnished
Most utilities included
Not ADA accessible
The Rest of the Story
My wife and I, married over 50 years and a couple of old, retired US Army Colonels, couldn't find what we wanted in the States—so we moved to Costa Rica and over the past eight years, we've built it here. We believe Jardin la Torre is what Del E. Webb communities and The Villages would be–had they been placed in God's country, with a 50-mile view of the Pacific Ocean and Gulf of Nicoya, with year-round mild temperatures, and a consideration for the environment.
We offer a nice little community/campus for active retired senior expats. Please look at our websites to see our units (www.latorrecostarica.com) and our recreation center www.vientosbajos.com) which we built across the road to provide activities and entertainment focused on active seniors.
Testimonial:
"As retirees, we´ve lived in CR for 4 years searching for the ideal retirement spot…This is it; magnificent ocean and mountain views, great activities center and wonderful people sharing an arboretum like setting."  Rick R, current tenant at Jardin La Torre.
My husband and I retired in Costa Rica 4 years ago, and moved to El Empalme a little over a year ago.  We discovered the Vientos Bajos center, located across the street from El Jardín Torre campus, where we learned to play pickleball. We also enjoy various activities such as a their library, DVD and CD exchange, as well as a gym to work out.
Recently, we were able to rent one of the beautiful homes in El Jardín La Torre so now we have it all!  Panoramic views from high on the hill (including amazing sunsets) and the active lifestyle we wanted for our retirement.  Kim C.
Interested? Questions?
Please contact us at:
John or Caryl Buford (owners)
Costa Rica: 011-506-8530-6828
US: 815-669-6701
Email: [email protected]