In Costa Rica we don't have sleigh rides or the white Christmases of movie fame – but we do have celebrations filled with delicious food and drinks, emblematic San José sights and ceremonies, the preparation of enormous nativity scenes, the fiestas de Zapote and, most important of all, spending time with your loved ones.
At The Tico Times we gathered a list of steps we consider essential for a traditional Costa Rican Christmas. What did we miss? Please share!
10. Drink (or make) some rompope
Christmas is not the same without the rompope, the traditional Christmas drink known in many English-speaking countries as eggnog. You can buy rompope in a carton, but there's nothing like homemade. Here's a link to our favorite recipes for your holiday celebrations (our Tico Times taste-test winner and runner-up).
9. Unwrap some tamales
A Costa Rican Christmas must have tamales on the menu. Corn dough prepared with corn flour, pork lard and various spices surrounds varied fillings that can include pork or chicken, chickpeas, sweet peppers and olives, all assembled in clean banana leaves that are later steamed in a pot. Watch our mouthwatering video showing how they are prepared.
8. View the lights outside the Children's Museum…
The Children's Musem, housed in a former penitentiary in north-central San José, is a must-visit for little ones year-round, but the illumination of its façade is a beloved holiday highlight. This year's lighting required 4,000 light bulbs that bring this museum's vivacity and brilliance to life.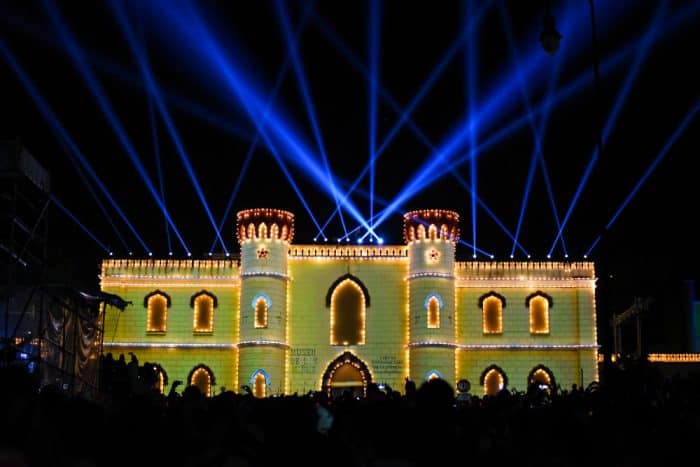 7. …and the Children's Hospital
The National Children's Hospital's gigantic tree is decorated each year with an amazingly varied assortment of bright lightbulbs to bring the Christmas spirit to the children inside. Located in front of the hospital in downtown San José, the colossus is illuminated by a whopping 22,000 lights! Each year it brightens up children's moods, but also the hearts of all those who pass it on busy Paseo Colón.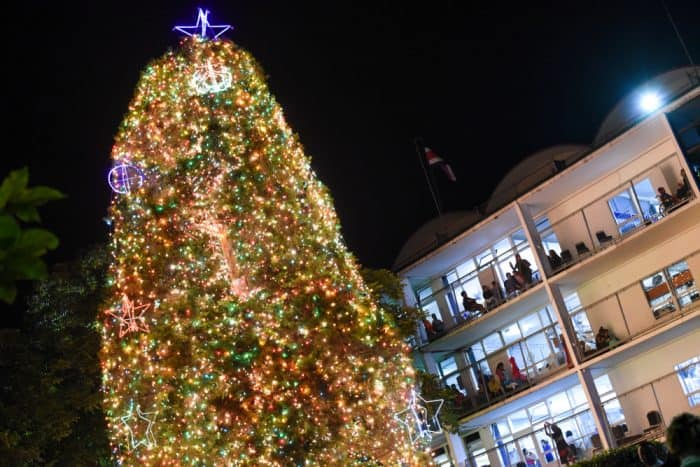 6. Shop at a chinamo
Costa Rica's chinamos, or shopping stalls, are the traditional place to buy the figures used to decorate your Nativity scenes. Here we've prepared a guide to traditional chinamos.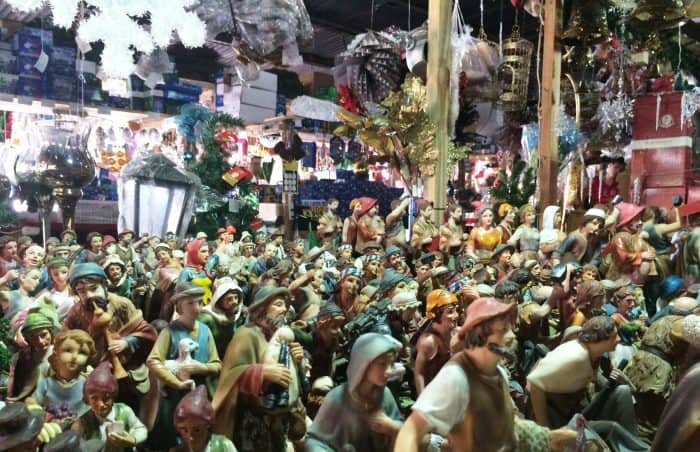 5. Enjoy some Nativity scenes
Once you have bought your essential figures for the Nativity scene or portal, you can set about creating your own. Traditional portales in Costa Rica gather our natural landscapes, flora and fauna. However, we also found a non-traditional portal that unites scenes from around the world in one San José home. Take a look here.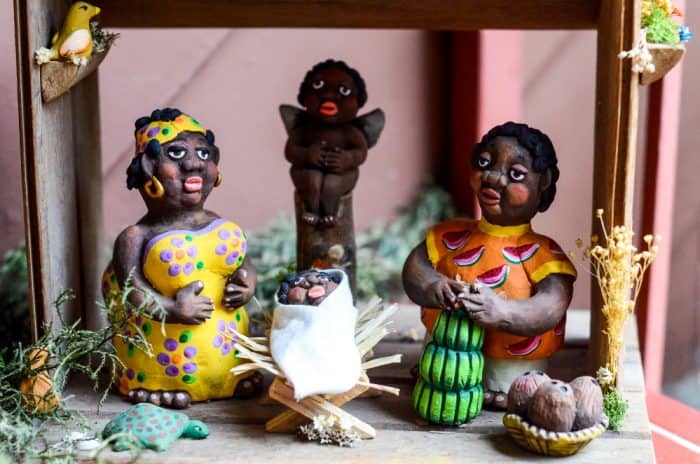 4. Take in the Festival de la Luz
All right, this one has already passed, but if you missed it this year, be sure to add it to your Christmas list: the holidays in Costa Rica just wouldn't be the same without the lovely and vivacious Light Festival that takes place each December on the streets of San José. The Municipality of San José always organizes the festival, which this year was celebrated on Dec. 17 with carrozas, or elaborate floats, and local bands. For one night San José becomes a magical Christmas land.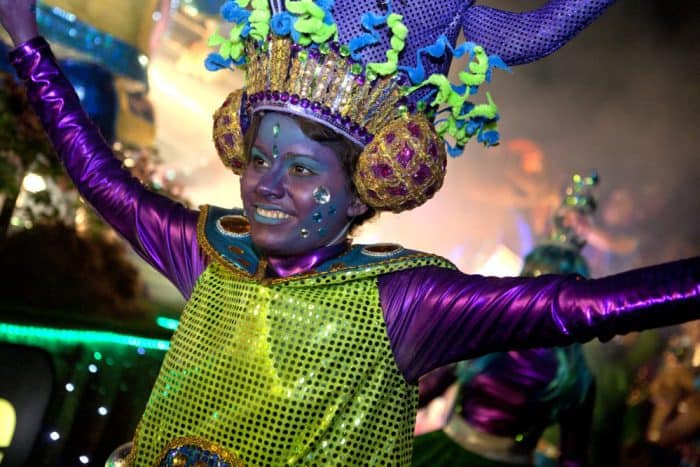 3. Chow down on Christmas dinner
The traditional Costa Rican Christmas dinner varies from family to family, but often consists of a delicious pork leg alongside rice and vegetables. The meal often ends with traditional Christmas cake with fruits and cinnamon.
2. Watch the tope
The day after Christmas, the tope, or national horse parade, takes place along Second Avenue and Paseo Colón. This parade gathers horses and riders from all over the country to show off their best riding styles, saddles and outfits. While the horses and riders stroll through the streets, thousands of spectators come to watch them pass by. Here you'll enjoy a photographic gallery of the tope in San José.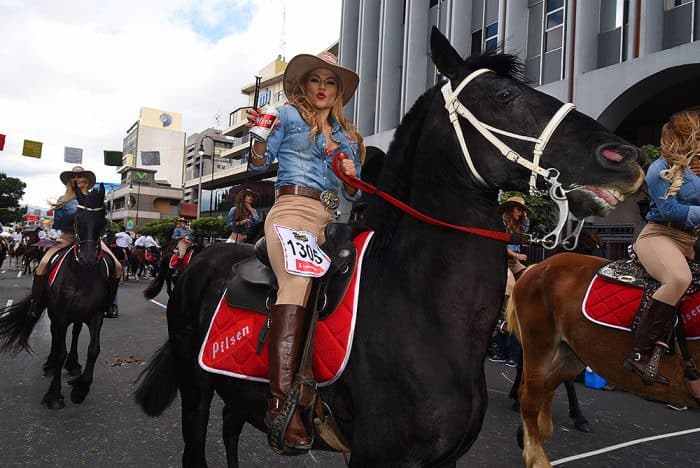 1. Check out the Fiestas de Zapote
This mega-fest in the eastern San José district of Zapote offers a little bit of everything. Find all types of food, the famed Tico-style bullfights in the Zapote ring, dozens of rides, temporary tattoos, parades, live music, giant bars, and many more activities.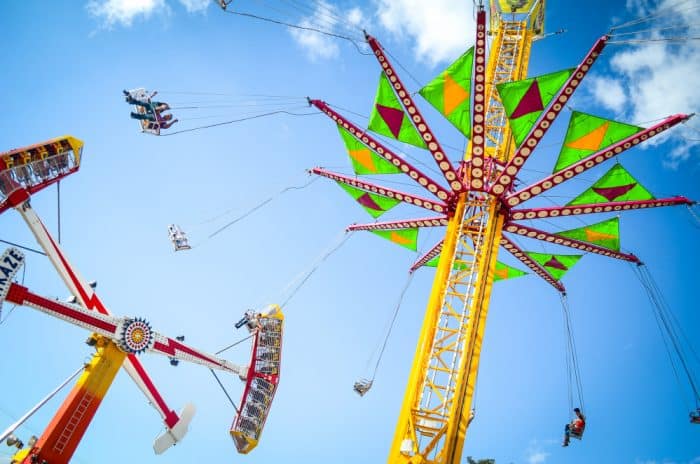 We hope you enjoy a lovely Christmas with your family and friends.
This article first appeared in 2016 but the places and events are timeless