Toucan Rescue Ranch hosting 'Tunes for Toucans' concert fundraiser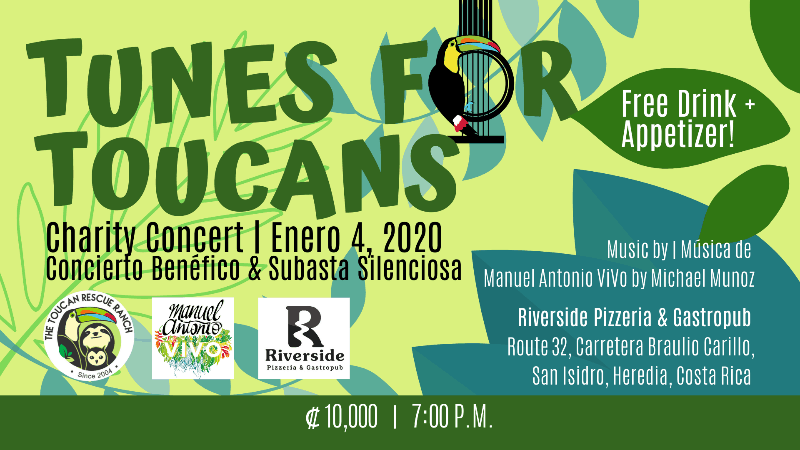 If you're hungry for a good meal for a good cause, the Toucan Rescue Ranch will celebrate the New Year with a concert fundraiser at the popular Riverside Pizzeria & Gastropub, located off Route 32 near San Isidro, Heredia.
The event will feature live music and a silent auction. Proceeds benefit the Toucan Rescue Ranch, whose mission is to "rescue, rehabilitate and when possible, release Costa Rican wildlife."
Admission to Saturday night's concert fundraiser is 10,000 colones (about $18), which covers an a drink, an appetizer and, of course, the music.
Click here more information and to reserve your spot.
You may be interested
Costa Rica
288 views
Updates on Costa Rica's flood recovery efforts
Alejandro Zúñiga
-
July 27, 2021
These are the latest updates from Costa Rican authorities on disaster-recovery efforts underway after flooding destroyed homes and key infrastructure…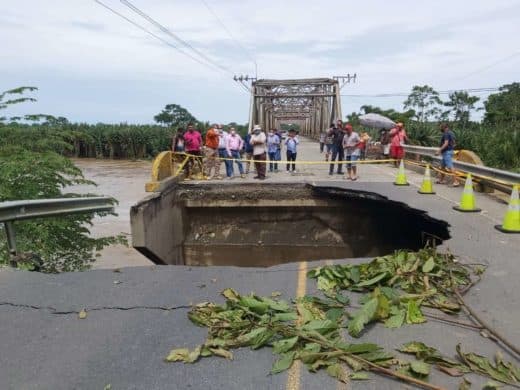 Costa Rica
290 views
Route 36 bridge not expected until Wednesday
Alejandro Zúñiga
-
July 26, 2021
A bridge reestablishing transit on Route 36 near Penshurst, Limón, isn't expected to be ready until Wednesday, authorities now say.…