Romans will crucify Jesus in annual Good Friday parades throughout Costa Rica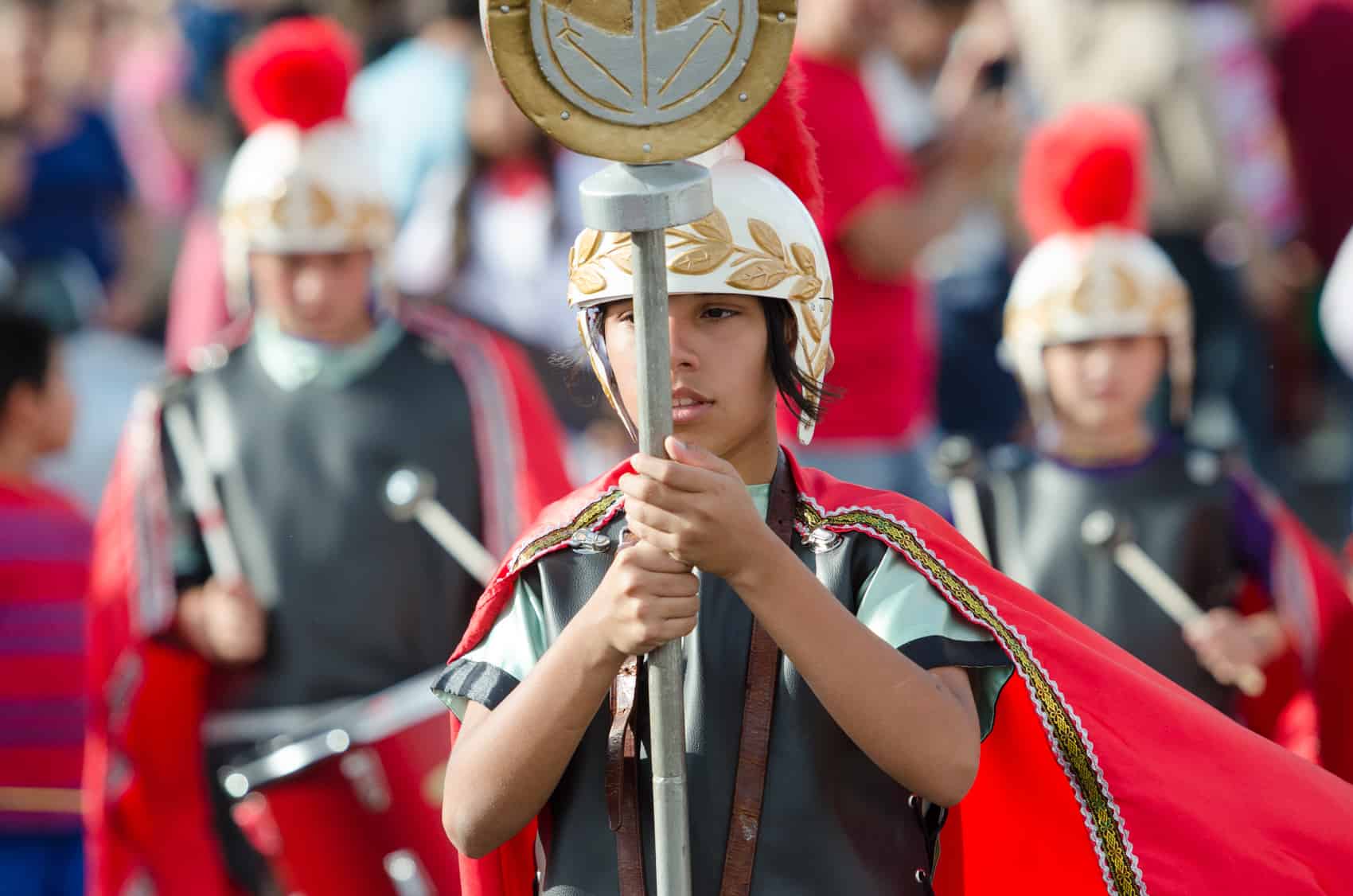 Practicing Catholics will don their ancient Roman garb to reenact the crucifixion of Jesus in the streets of Costa Rica on Friday.
The annual procession is held in towns and cities across the country. The largest and most elaborate parade will start in downtown San José at 10:30 a.m.
That procession begins at Parroquia de La Merced and will end at Parque Central in San José, where the crucifixion will be reenacted and the Seven Words recited.
Like many towns and cities across Costa Rica, the Municipality of San José is promoting Holy Week events throughout the week.
Tuesday features a series of live music performances across the city, starting at 4 p.m. with an organ performance at Parroquia Nuestra Señora de El Carmen. The Concert Band of San José will perform at the Metropolitan Cathedral at 7 p.m.
Wednesday at 8 :30 a.m., a traditional delivery of offerings will be held at the garden in the Central Park of San José. That evening, the Municipal Band of San José will perform a free concert of holy music at Parque Central.
Thursday at 8 p.m., a silent procession featuring the image of Christ at the Column will depart Parque Central for Parroquia de La Merced.
Find more Holy Week events in the Greater Metropolitan Area here.
You may be interested