Help The Tico Times celebrate Valentine's Day by sharing your story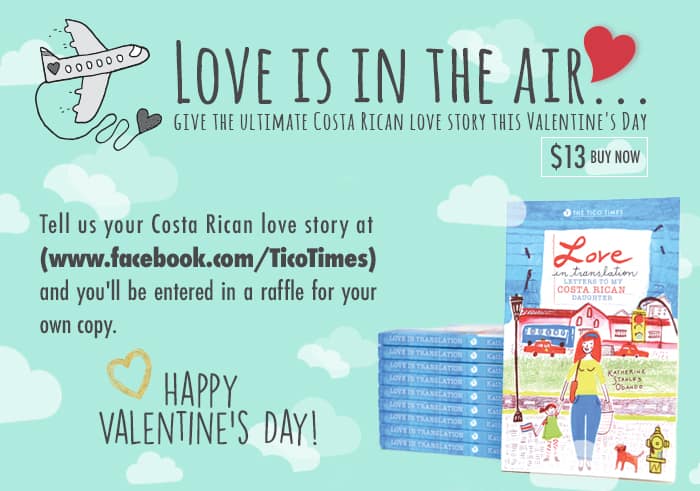 Give us some lovin'.
Do you have a story of love (romantic or platonic) with a Costa Rican connection that you'd be willing to share? Did you fall in love here, get hitched here, move in or out of the country for love, or make a decision here that avoided you some heartache down the line? Does your Costa Rican love story involve a son or daughter, a cherished friend or host family? If you're Costa Rican yourself, all your love stories fit the bill, and we'd love to hear them.
Email us at [email protected] (no more than 500 words, please; if you'd like to share a photo, we'd love that, too). We'll be assembling some of the comments to share on el Día del Amor y la Amistad, and each person who sends in their story will be entered in a raffle for a free copy of "Love in Translation: Letters to My Costa Rican Daughter," by Tico Times Managing Editor Katherine Stanley Obando.
May the celebrations commence!
You may be interested