Delicious eats for your holiday celebrations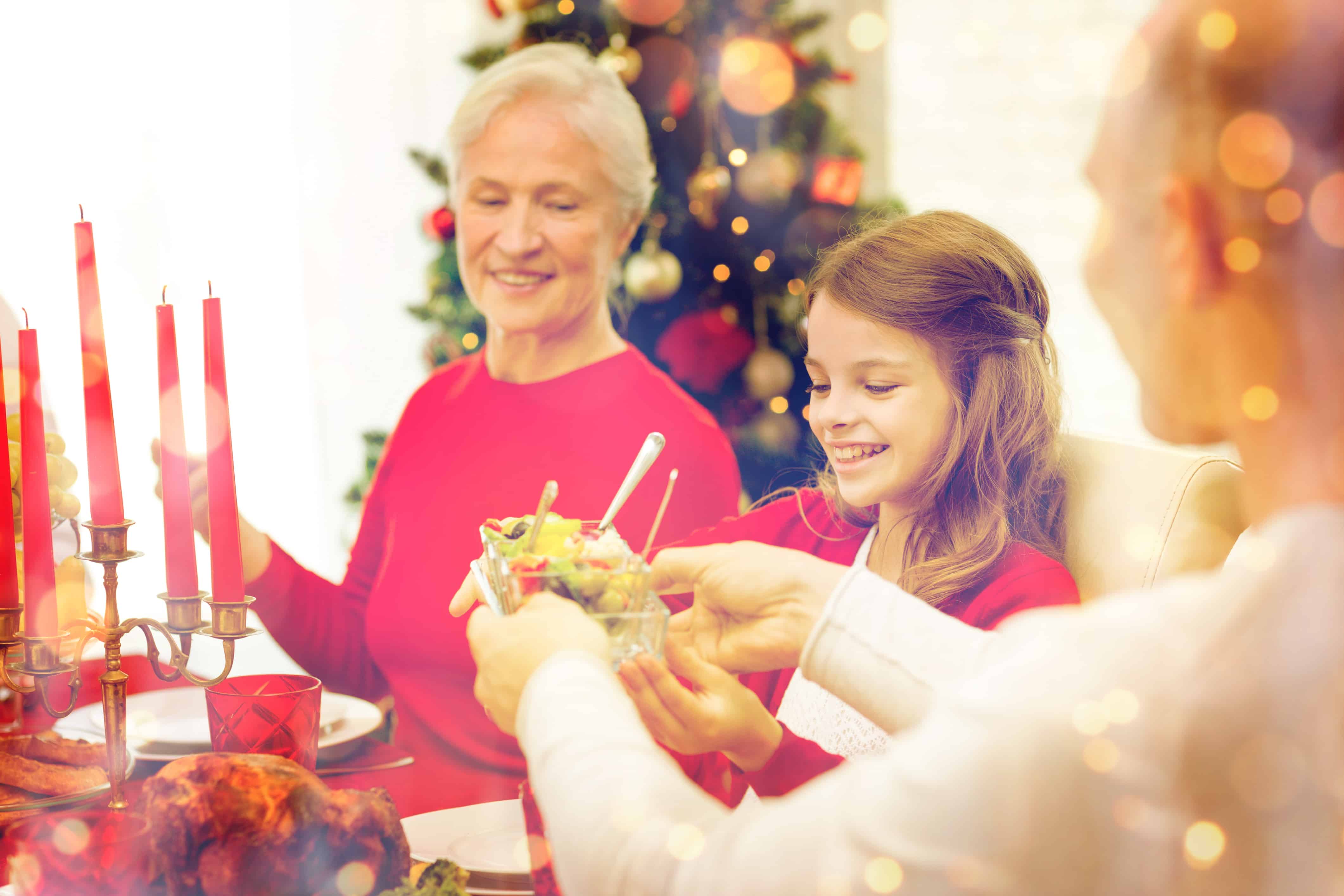 If you've got any room left in your belly after the delectable tamales most of us will eat this holiday season in Costa Rica, you might find yourself searching for the perfect Christmas Eve (or Day) feast – but what's open, and what will strike the right festive note? Here are a few of our top picks for a special meal and activities to enjoy with your family.
Barceló Hotel
The Ánfora restaurant at the Barceló San José Palacio Hotel will offer a delicious and varied Christmas buffet. The appetizers include cucumber salad with yogurt and strawberries; purple cabbage escabeche with vinegar; grilled pineapple dip with almonds; grape salad with pecans and spinach; cabbage salad with crispy bacon; smoked salmon; potato salad with carrots, peas and tuna; queen salad with cheddar cheese; crab salad with avocado and starfruit infusion; sliced Serrano ham; and a varied cheese selection, and we're only naming about a third of the options.
The main courses include choices such as lobster bisque, a pumpkin and pejibaye cream, pork leg with beef gravy and plums, smoked turkey served with blueberrie,  roast chicken cooked a la naranja and marinated in garlic and star anise, trout fillet with almonds and secchi tomato, filet mignon cooked in wine with caramelized mushrooms and mint, and cheese-filled chicken breast with spinach and tomato cooked with a honey mustard sauce with dill, all with a variety of sides. Desserts include Catalan cream, a frozen mango shot with kiwi, a fruit cup covered with syrup, chocolate chip cookies, cheesecake, pistachio tiramisu, profiteroles and the traditional Christmas cake.
The special menu is offered on Dec. 24 at the Restaurante Ánfora, San José Palacio, San José Costa Rica. Starting at $40 with tax included for adults and $20 with tax included for children. Reservations: 2220-2034 ext. 715.
Hotel Alta las Palomas
You'll enjoy the famed Alta las Palomas view of Santa Ana while dining at the Restaurante La Luz. The menu includes appetizers such as a mixed lettuce, spinach and arugula salad served with caramelized seeds, black olives, dried tomatoes, avocado and fresh cheese with a balsamic reduction dressing, and a cream soup with the season's vegetables and croutons. For the main course, choose between beef tenderloin filled with grapes served with shrimp and mixed nuts in a red wine sauce along with smashed potatoes and grilled vegetables, or sea bass cooked with a beurre blanc sauce served with mini roasted potatoes and grilled vegetables. To round off your meal, choose from two dessert options: soursop panna cotta or chocolate cake with red fruits. Served with a glass of red or white wine.
The special menu is offered on Dec. 24 at the Restaurante la Luz, Alto de las Palomas, Santa Ana. 6 p.m. – 10 p.m. $50 plus 23% tax for adults and $25 plus 23% tax for children. Reservations: 2282-4160 or reservations@thealtahotel.com
Sheraton Hotel
Enjoy time with family and friends while eating a full Christmas meal at the Sheraton Hotel in Escazú, near Multiplaza Escazú. The feast will be held at the Ivory Garden restaurant.
The special feast is offered on Dec. 24 at the Ivory Garden restaurant, Escazú, San José. 7 p.m. – 10:30 p.m. $49 with taxes included for adults and $25 with taxes included for children 6 to 12 years old. Children under 6 eat for free. Reservations: 4055 0505 or eventos@sheratoncr.com 
You may be interested