5 questions for a Costa Rican photographer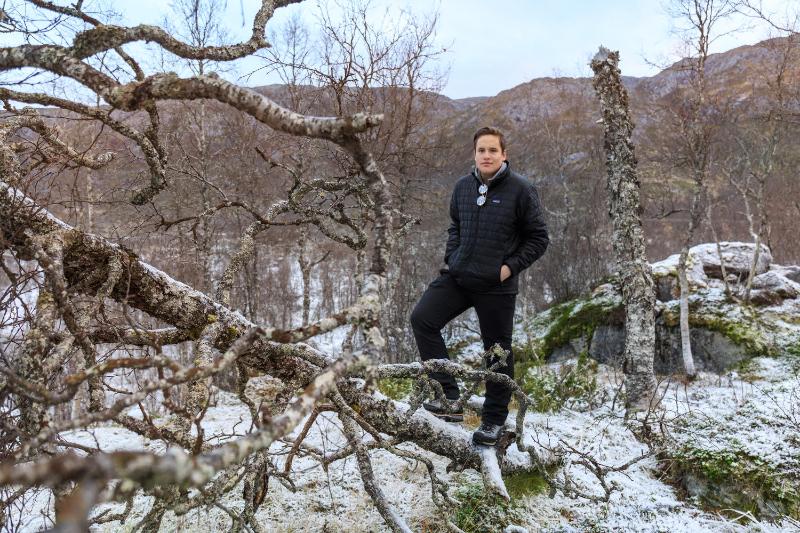 Read more of our Sunday Weekend Arts Spotlight interviews here… and stay tuned for more weekly chats with artists from, in, or featuring Costa Rica.
Don't have a trip on your calendar to see a part of the world you've never explored before? Try immersing yourself in the planet's wonderfully varied landscapes through the vibrant and colorful photographs of Costa Rican photographer Luis Solano.
For Solano, nature represents not only a source of beauty, but also a sense of wonder and a constant need of exploration. For that reason, in 2014, Solano decided to create his photographic blog called ToTheWonder, which later would also become his own business.
His love for nature photography has always been a constant in his life, a way to preserve fleeting moments in far-flung places.
"As human beings, we've caused so much destruction in the world that when I photograph these landscapes, I try to see it as something ephemera,l because maybe in a few years [these places] won't be there. With my photographs I want to show these places in order to push others into conserving the beauty of our planet," Solano told The Tico Times.
Vibrant colors and clean composition are two characteristic elements of Solano's work. He studied advertising design at Veritas University, but envisions his photographic work as something more artistic: a way of painting with light and the environment's natural elements.
As of June 2016, Solano decided to transform ToTheWonder into a business, offering photographic tours both in Costa Rica and other countries. His latest trip was to Namibia.
On a warm, sunny morning at Solano's office in Escazú, The Tico Times sat down and spoke with the photographer about his life and work. Excerpts follow.
What drew you into photography?
I was very passionate about design, but photography was that supreme passion for me. There's something very interesting about my photographs and To the Wonder, which is the fact that you can notice the designer behind the work. I always try to make all of the elements very well composed; the chromatic, its colors and everything else in the photograph that represents my career's artistic background. That has helped the brand position itself well.
In the end, anything you decide to do becomes very intuitive and you've got to follow those impulses. If I'm not passionate about sitting down all day long at the office and I want to take photographs because that's what motivates me and what I dream of, then you've got to look for those options.
People think dreams occur all of a sudden and through luck. Nothing has been like that. To achieve a dream – and I say it from a place in which I'm still trying to pulsearla [work hard to make something happen] – the most important thing is perseverance. It's that persistence. because that's where most people stay behind.
Which places in Costa Rica have you photographed?
Too many places [laughs]. We have three or two workshops per month on different places throughout the country; I've been to each province. There are certain places that I like a lot on a landscape level and others that I like more on a wildlife level.
Guanacaste has the beaches with rocky formations such as Playa Rajada or San Juanillo. In Puntarenas there are great waterfalls, but also… the biodiversity of the Osa Peninsula is impressive. Corcovado [National Park], for example, is completely remote and isolated.
In Alajuela I love San Carlos. I love an area called Boca Tapada, which is to the north and not very well known. In Heredia, I love Sarapiquí. As for Cartago, the part that I enjoy the most is Irazú and all that area of the cold countryside. For San José, I love the Cerro de la Muerte, San Isidro de El General and the whole area that leads into Pérez Zeledón because of its high mountains. Lastly, in Limón I love Tortuguero because of its canals. It's like our own Amazon.
How do you go about creating a photo?
Before taking out my camera and equipment, I try to absorb the place. I try to analyze it and think about how to adjust the camera to best capture the place.
I then start walking all around the place because it's easier to explore without the equipment. I check out the angles and I sometimes take my cellphone to use its camera to search for compositions. Once I've got the angles that I like, I set up everything and begin photographing.
Usually the technique I use is long exposure to obtain silky, moving-water photographs. The clouds look as if they're moving as well. [With this technique] we can do night photography, so it's a vital technique for landscape photography.
I also try to search for compositions that have a dynamic rhythm in which the eye roams through the entire frame. [I try to create] a visual path that'll direct people's sight in order to appreciate the color tones.
What was your experience in Namibia?
Namibia has been one of my favorite trips because I did so many different things. The landscapes are spectacular. There's the Namib Desert, which is the world's oldest desert. Watching the world's highest sand dunes rise toward the dark, clear sky with the Milky Way…. it was impressive. And I was able to achieve a photographer's dream of photographing African wildlife.
With which African peoples did you spend time?
I was with one of the main tribes called the Himba, which is one of the world's few tribes that still remain faithful to their traditions. In order to get where they were, we had to drive about seven hours. We had to go with a local tour guide who knew exactly where they were located. We weren't on the main street anymore. We had to go through a trail. The dynamic was that we had to come with food for them and then they decide if we could come in or not.
Their culture is beautiful. They can't shower with water due to the conditions of the desert; they adapted to not having water. They put some ocher on their skin and then some wood they burn. They use the smoke to kill the germs on their skin. Their skin color, hair and everything else looks like this due to this mud.
Watch ToTheWonder's Arctic Giants video featuring Greenland, Iceland, and Norway:
For more information on ToTheWonder's workshops and tours, visit the website here.
Our "Weekend Arts Spotlight" presents Sunday interviews with artists who are from, working in, or inspired by Costa Rica, ranging from writers and actors to dancers and musicians. Do you know of an artist we should consider, whether a long-time favorite or an up-and-comer? Email us at kstanley@ticotimes.net.
You may be interested