5 questions for a Costa Rican jewelry designer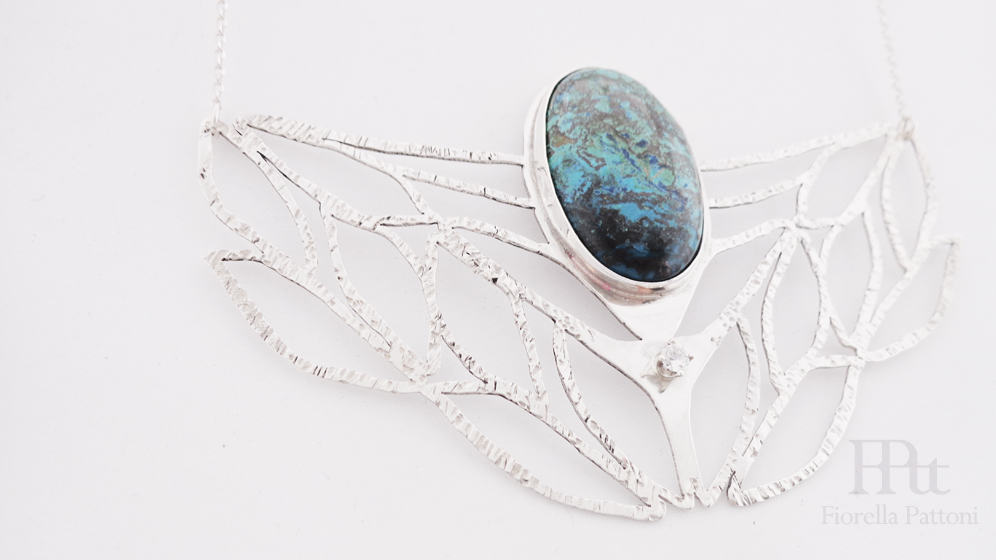 Fiorella Pattoni, 34, is an architect by training, but she is using that knowledge today in a way she never anticipated.
Approximately 17  years ago, before she began her career, Pattoni had her first experience creating handmade jewelry. As time went by, she realized that was what she wanted to do, and in 2010 she created the brand "Fiorella Pattoni Design."
Pattoni creates pieces such as rings, bracelets, and necklaces using silver, gold, and precious stones.
"It is 100% handmade work," explained Pattoni. "The cut is made with a manual blade and the pressure is marked by the pulse."
The Tico Times talked to Pattoni about her brand and the meaning of her designs. Excerpts follow.
How was "Fiorella Pattoni Design" born?
In 2010, I participated in the Fourth International Biennial of fashion complements: my work was selected, and it was one of the projects that joined me with the photographer with whom I now do conceptualization of image. I also took an important workshop with an international jeweler that made me want to consolidate an identifiable and recognizable design style.
What do you mean by "conceptualization of image"?
I have several lines of work. The main line, and one of the ones I enjoy the most, is the one in which I submit my work to research, abstraction and, therefore, conceptualization. It is composed of a series of relationships that can end both in photography or even in staging: a compendium of expressions that reflect on a theme and materialize.
What do your designs mean to you?
Each design represents a unique possibility of composition. Creating it is a manual process of precision and perfection, and I am deeply passionate about that. That makes each piece unique, and my work an expression of utilitarian art. To make them is for me a search, a moment of peace.
What is the creation process like?
Depending on the line, I choose a theme, and develop its components and requirements. I do research… and I generate initial sketches of the parts. Then I digitize these sketches and I finish them.
Then, when I have the designs defined, I prepare the material. I print the designs, stick them on the sheet and drill and punch in every design space that requires it. After the first cut, [the piece] is checked, detailed and finished.
What materials do you use?
I work mainly with gold, silver and precious and semi-precious stones. I work with a lot of respect for the stones: I perform all the necessary treatments so that they are energetically clean. Constantly, I have customers that for various reasons want one of my designs but with a specific stone. Others ask me for a piece that suits an energy or symbolic need. In those cases I give some alternatives so that they can choose.
Read more Weekend Arts Spotlight interviews here.
Our "Weekend Arts Spotlight" presents Sunday interviews with artists who are from, working in, or inspired by Costa Rica, ranging from writers and actors to dancers and musicians. Do you know of an artist we should consider, whether a long-time favorite or an up-and-comer? Email us at kstanley@ticotimes.net.
You may be interested