5 questions for a Costa Rican fashion designer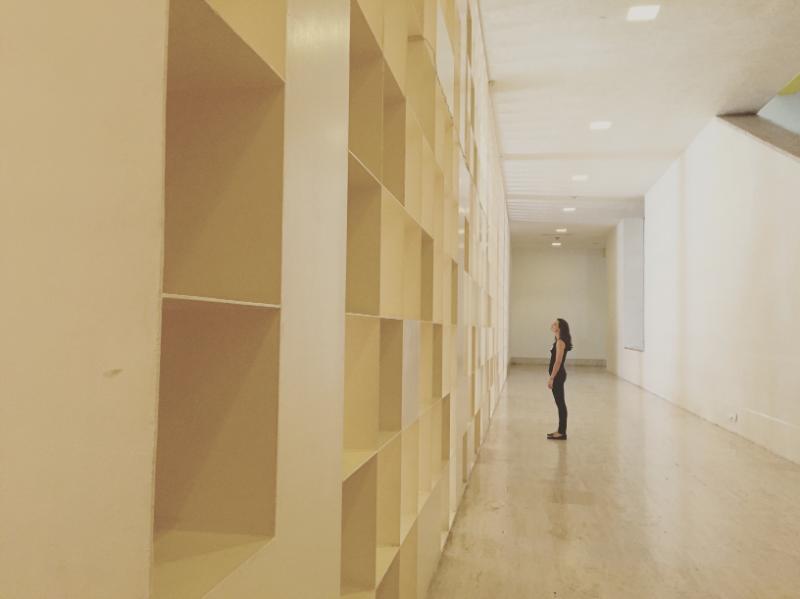 Merging creativity and marketing skills has been a constant since childhood in Daniela Sasso's life. Sasso, 29, is a self-taught Costa Rican fashion designer and business manager whose passion began at the age of seven, when she spent time with her grandmother and cousin creating handcrafts. She also spent a great part of her life at her mother's clothing factory, where she fell in love with the creation of clothes.
At high school, Sasso began sewing and selling purses; one year shy of completing her business degree at the University of Costa Rica (UCR) in 2009, she decided to leave school and create her own brand, Lila Designs, a clothing line for women with a significant social responsibility component.
She later finished her UCR degree, then a marketing internship in India. There, she met the owner of Open Hand, a fashion business that works with people with HIV and who have been victims of human trafficking. After obtaining a a Master's degree in communication and creative direction in fashion at the Postgraduate Study Institute (IdeP) in Spain, Sasso was convinced more than ever that her work should combine fashion and social responsibility. She called the owner of Open Hand in India and asked him for a job in his business to help these women in need.
Five years later, Lila Designs now employs women from La Carpio and inmates from the Cocorí prison in Cartago. Sasso also works full time at the marketing department in Laticrete, a multinational business that sells construction products.
On a sunny afternoon at Cafetería Caferos in Barrio don Bosco in western San José, The Tico Times sat down and spoke with Sasso about her life and work. Excerpts follow.
Why did you choose fashion design?
I think it's something I was born with. I grew up in a clothing factory and I fell in love with it. I think it's ingrained in me. What I enjoy the most is going to the market and choosing the fabrics. I don't draw; I design by observing and touching. When I'm in contact with the fabrics, that's when the ideas come to my mind for different designs and styles.
Can you tell me more about your creative process?
I follow a lot of fashion blogs, mostly international. I like fashion design from the Netherlands and Scandinavia because of its minimalist style. However, since their climate is very cold, I've got to adapt the clothing style to our tropical climate. I also love buying fashion magazines, cutting out images, and create mood boards out of the images… but I've got to be very careful because I can't fixate on one idea when I go to the market. I go to the market with no previous ideas in mind, because I might not find the fabric I'm looking for.
Why did you name the brand Lila?
I had to come up with a name that was short and feminine. Afterwards, I found out that Lila has a lot of meanings. Lila is a color. Lila is a flower. The color also defined a campaign at the Basque Country in the nineties to combat violence against women: lilac circles were placed all over the country's streets. I also found that Lila in Hindi means the game of life, and seeing life as a playground.
What was it like to work with the women of Open Hand in India?
The business consists of a factory that produces textiles, purses, dresses, men's clothing… and works with people who have social disadvantages in India. Mostly, they're women with HIV and women who have been victims of human trafficking. If you're a woman and have been victim of sexual trafficking [in India], you're simply banned from society. It's very difficult for women to obtain a job, and if you're a woman with HIV it's even harder. If a woman is married to a man…  probably, the man transferred the HIV to her, but the man's family will blame her.[Women who suffer this] don't have a home. They don't have anything.
My boss was in charge of providing these women with a dignified job, paying them a good wage, treating them well, giving them English classes, and giving them psychological help. It's a comprehensive program and it's real.
What's the social responsibility component of Lila Designs?
The accessory collection consists mainly of purses and makeup bags, which are made by inmates from the Cocorí prison in Cartago. The clothing collections are made by women who can't leave their homes, [in some cases] because they have to either take care of their family members.
Doña Mirena and doña María, two women from La Carpio whom I met at SIFAIS, made the last collection of coats I released. They have sewing machines in their homes, so I provided them with jobs. We would meet in San José. I handed them the fabric and they would return it to me two weeks later. My biggest goal is to work with raw material to become 100% fair trade.
Read more Weekend Arts Spotlight interview here.
Our "Weekend Arts Spotlight" presents Sunday interviews with artists who are from, working in, or inspired by Costa Rica, ranging from writers and actors to dancers and musicians. Do you know of an artist we should consider, whether a long-time favorite or an up-and-comer? Email us at kstanley@ticotimes.net.
You may be interested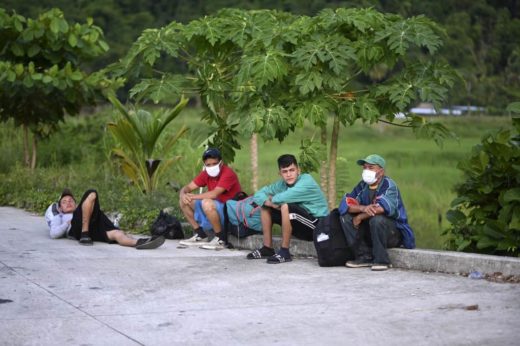 Central America
3739 views