5 questions for a Costa Rican fashion designer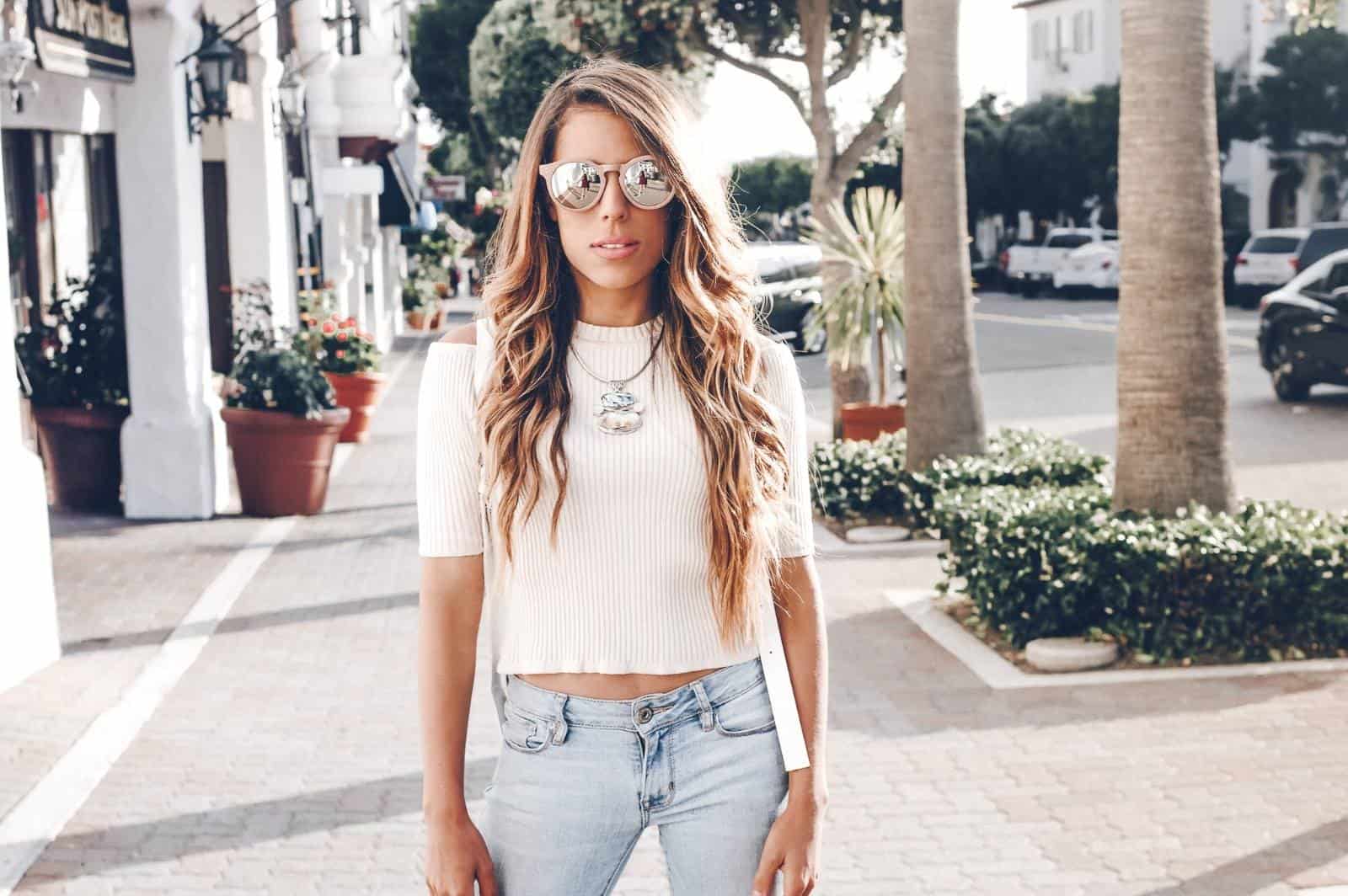 When Andrea Baltodano sets out to capture the landscape of Costa Rica, she turns to lycra, macramé and crochet: she is a fashion designer who focuses on swimwear for women. Baltodano, 26,  studied fashion design at the Universidad Creativa, and two years ago launched her own swimwear line produced entirely in Costa Rica, Maracao.
The Tico Times sat down with Baltodano to discuss her life and work at her store in Curridabat near Plaza del Sol. Excerpts follow.
Why did you name the brand Maracao?
Maracao is the name of an island in a short story I wrote. The island has a miracle-provoking aspect: the sea. When people who are from the city go there… and go into the sea, they come out with their spirits and physique renewed. They come out with that new energy of being able to restart everything. Humans are the only ones who are able to begin from scratch every day. A girl who [entered this magical place] began noticing all of nature's textures, fractals and sacred geometry that was always in front of her, but she never noticed.
Why did you decide to specialize in the area of swimwear design?
I think it's because of two things. My whole family is from Guanacaste. My father always worked in administration in hotels in there, so I've always had this love for the sea. I was always excited to have vacation in order to go to my dad's hotel to visit the beach. The other thing about the bathing suits is that I've always been petite. I've always had trouble buying clothes. Everything is always too loose, so I would take the bathing suits and tailor them. So I combined my love for the beach with the fact that there was a high demand for petite swimwear that was impossible to find.
How do you design and produce a piece?
The design process is quite long. Each collection by itself has a theme: the most recent collection is called Island Maracao, and it's inspired by the tropical prints. Once I have all the sketches and decide what patterns I want, I begin the patterning process, and then do a printing trial on the lycra. Once the pattern is approved, you scale it to each different swimwear size and begin to cut the lycra. The cut and confection of the swimsuit is then done.
Since the lycra is sublimated, you've got to print to print the design before the sublimation. It's always important to search for the right materials. Some materials shrink more than others; sometimes we like various fabrics, but due to the great difference between the textures and fibers we can't use them together… The design is the aspect that takes me the most time because I do it all by myself. I've designed a pattern up to 25 times.
Which is your inspiration for the prints?
It depends on each collection. Shells inspired the first collection, which is called Child of Wild. The second collection was inspired by Costa Rica's tropical rain forest. [For the photo shoot] we brought plants from Limón and converted the bar El Observatorio into a tropical, leafy setting. The third collection was inspired by Island Maracao and it's also very tropical… I wanted it to look like as if it were brush strokes, like a painting.
How is your swimwear a representation of Costa Rica?
Everything is made here. Costa Rica is a small country with a fashion industry that isn't very developed yet, so that says a lot. In countries such as China, the United States and Colombia, a single company will do the patterning, confectioning, cutting, sublimation, packaging and delivery. In Costa Rica, creating one piece involves more than 10 people. One person does the printing on the lycra. Another one does the sublimation. Another one does the cut. Another one does the patterning. Another person provides me with the materials for the elastics and another one gives me the threads. Someone else sews them together. Every week I've got to travel throughout the whole country in order to get to the final result. Being able to get a product out in Costa Rica is a challenge, and I admire all of the designers who do so, because it's not easy and it's very expensive.
The line is also a representation of Costa Rica because the prints are inspired by what Costa Rican nature and textures offer us… People normally relate swimwear with beaches, but you can also wear them in waterfalls, rivers and thermal waters. There are all these different things around the country, and that's what I've tried show with my photo shoots.
Our "Weekend Arts Spotlight" presents Sunday interviews with artists who are from, working in, or inspired by Costa Rica, ranging from writers and actors to dancers and musicians. Do you know of an artist we should consider, whether a long-time favorite or an up-and-comer? Email us at kstanley@ticotimes.net.
You may be interested