Arenal Report
What's the hottest ticket in the Arenal area today? Lunch with Laura (you know, the president)? A gallon of your favorite ice cream every week for a year? Nope.
Would you believe that a single raffle ticket costing only ₡1,000 ($2) could win a prize valued at $1,600? That's the donation of a lake cruise for the winner and 19 friends provided to the Ladies of the Lake Christmas Bazaar raffle by Arenal Lake Adventures. How about ₡1,000 for an $850 deep-sea fishing charter donated by Pesca Desportiva? A multi-night hotel stay at the Coco Palms resort in
Coco Beach? How about a multi-night stay in a condominium at Casa Mimosa on Flamingo Beach? Are you a golfer? Why not try for a golf outing at one of the Pacific coast golf courses?  Undersea adventure? A scuba diving trip is one of the raffle prizes. Want to stay local but dine sumptuously? Gingerbread is offering a full dinner for two including a bottle of wine to celebrate that special occasion.
Like to dine at the beach? Bosque del Mar on beautiful Hermosa beach has donated dinner for two – most romantic. What about some of those things we always seem to put off, i.e. eye exams, hairstyling, dental check-ups and cleanings? More donations are coming in every day. Any one of these prizes may be won for a single ticket costing only ₡1,000! Of course, there is no limit on how many tickets a person may buy. Simple logic states the more tickets you buy, the greater the chances of winning.
Bored reading about the Ladies of the Lake Christmas Bazaar?  O.K., how's this: Arenal volcano is beginning to awaken. More smoking poofs and rumblings have been noted recently. La Fortuna's Chamber of Commerce is "ecstatic." And how about 11 completely rain free days (so far) in November – the wettest month of the rainy  season!  Finally, the Tico Telegraph reports 20 head of cattle were "rustled" (stolen) last week. Back in the " good old days" in Los Estados Unidos, stealing cattle was a hanging offense. Wonder about Costa Rica.
-William & Jean Priest
jean_pri@msn.com 
You may be interested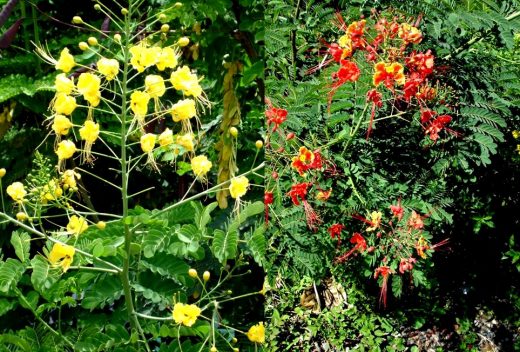 Home Gardening
15532 views
Home Gardening
15532 views
Costa Rica Multipurpose Patio Shrub – Malinche
Ed Bernhardt
-
April 11, 2021
Here's another attractive ornamental that's a favorite Costa Rican backyard patio shrub. You'll find malinche (Caesalpinia pulcherrima) growing in just…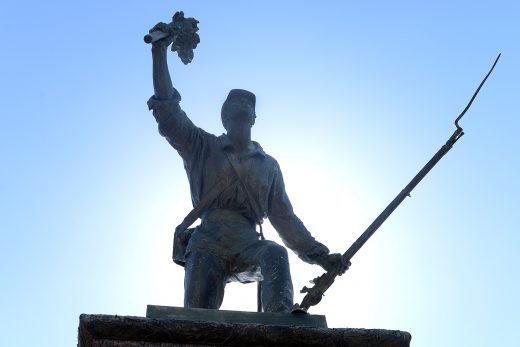 Costa Rica
2480 views
Costa Rica celebrates Juan Santamaría Day
The Tico Times
-
April 11, 2021
Costa Rica, lacking an army since 1948, has relatively few war heroes. Perhaps the most notable exception is Juan Santamaría, a…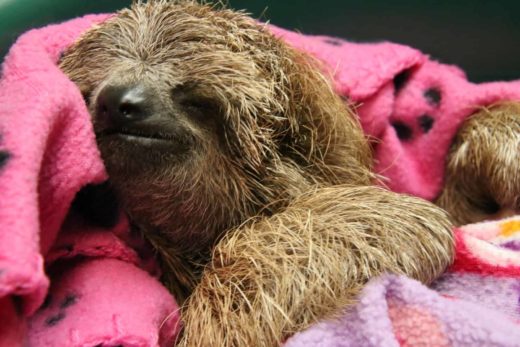 Sloth Sundays
5 views
A sloth for your Sunday
The Tico Times
-
April 11, 2021
Happy Sunday from all of us at The Tico Times!