Arenal Report
Twice each year, a very dedicated group of caring members of the Clermont Animal Hospital located in Clermont, Florida, travel to Nuevo Arenal Costa Rica. They pay their own expenses to get here. The cost of their food and lodging comes out of their own pockets. They receive no money for the work they do. The group's mission is to perform surgical sterilization operations for dogs and cats. Their objective is to help reduce the number of homeless animals that wander the streets starving, disease-ridden and helpless.
The veterinarians, D. Stanley Diment, Dr. Martha Jones and Dr. Ian Kupke and their assistants, Susan Savage, Judy Shaw, Kerri, Monique and Lynn Kupke teamed up with Tilarán veterinarian Dr. Mario for two grueling 10-12 hour days of non-stop surgery.
The logistics of the surgical workdays are extremely complex, requiring very careful coordination and timing. Seven separate stations, manned by 25+ volunteers trained for their specific tasks, start with registration of animals, weighing them, administering pre-op sedation then I.V. general anesthesia, surgery, recovery from anesthesia, and finally, discharge with post-op care instructions. All of these functions are taking place with multiple animals simultaneously.
A usual day at a veterinarian's office might have two or three surgeries scheduled, but at Maylin Vargas and John McClure's home in Nuevo Arenal, 43 dogs and cats were operated on in one day.
After a day of R+R, the team headed to the town of Chachagua where the owners of the Agro store, Ana-Christina Pacheco and husband Jonathan had worked for weeks to pre-register 63 animals and to obtain permission from the Chachagua Community Association to use the Salon Communal for one day. A preliminary visit was made three weeks in advance to plan the overall layout of equipment, lighting, operating tables, recovery area, etc.
Two days before the scheduled clinic, Ana-Christina called chief organizer Gloria Dempsey to inform her that the Chachagua Community Association had rescinded its permission to use the Salon Communal, succumbing to the allure of a $400, two-month contract to a company that provides roller skating to communities. The Association refused to exempt the one day previously promised to the clinic.
On arrival, the clinic group was escorted to an old office building one-tenth the size of the Salon Communal. After the initial shock wore off, the amazing resilience and adaptability of the veterinarians, staff and volunteers took over. Maximum use of minimum space demanded ingenuity to accommodate all seven stations, with two of them setting up on an outside veranda. A separate small room served as anesthesia recovery. Lights were positioned around and over the operating tables using desk lamps with clamps on them in addition to bare 75-watt bulbs hung from the ceiling with extension cords. Portable table and floor fans provided a bit of much-needed cooling.
These conditions and the time required to reconfigure a usable surgical area delayed the start-up so much that the last cases weren't finished until 9 p.m. Some of the volunteers (a number of whom had driven to Chachagua from Nuevo Arenal and from La Fortuna with Wendy Holt) worked from 7 a.m. and did not get home until after midnight.
It is impossible to overstate the appreciation and gratitude felt by the pet owners and volunteers for the Clermont Animal Hospital veterinary group and Dr. Mario for their selfless devotion to such an important cause. You may ask, "What's so important about a few stray dogs and cats?" The Chachagua Community Association should be made aware that street dogs and household pets may carry a disease called Ehrlichiosis. This disease is transmitted to humans by ticks that have fed on the blood of infected dogs, and may be fatal, especially to older people. A recent study reports a rise in cases of Ehrlichiosis among humans in a number of countries, including Costa Rica.
Despite the fact that 30 more requests for surgery had to be turned down due to sheer numbers, it's quite likely that Chachagua has seen its last spay/neuter clinic. The $400 that the Chachagua Community Association received from the roller-skating company looks very small compared to the money spent by the professionals who volunteered their time and expertise to help a community they'd never heard of until they arrived here.
From a purely monetary standpoint, the numbers work out like this: $1,160 per person out of pocket for airline ticket, lodging, food and incidental expenses for one week in Costa Rica. For six people, that's $6,960. Add the income lost to the Clermont Animal Hospital based on usual charges for spay/neuter/hernia repair surgery ($300 per operation) times 63 animals is $18,900. Subtract the 3,000 colones ($6) fee charged to pet owners to cover the cost of expendable supplies such as sutures, gauze pads, anesthesia, antibiotics, I.V. fluids, disinfectants, alcohol, peroxide, etc. times 63 animals ($378) and the total cost to these wonderful professionals comes to $25,482.
Also, we will not forget the free ground transportation provided by Balo and his charmingly sweet wife Emilse (Emily) who drove the veterinary group all over Costa Rica in a brand new touring van. These are the kind of people who know and appreciate the value to the community that the Clermont group represents.
The unconscionable greed of the Chachagua Community Association was an embarrassment to Ana-Christina, her husband, Jonathan, all of the volunteers, Dr. Mario and especially to Gloria Dempsey, who worked for months on the project.
-William & Jean Priest
jean_pri@msn.com
You may be interested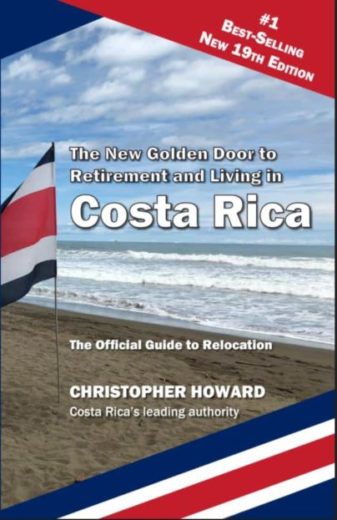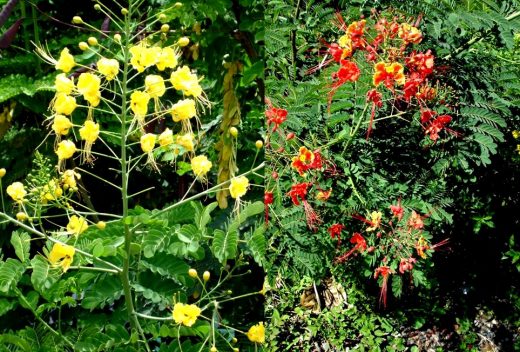 Home Gardening
15532 views
Home Gardening
15532 views
Costa Rica Multipurpose Patio Shrub – Malinche
Ed Bernhardt
-
April 11, 2021
Here's another attractive ornamental that's a favorite Costa Rican backyard patio shrub. You'll find malinche (Caesalpinia pulcherrima) growing in just…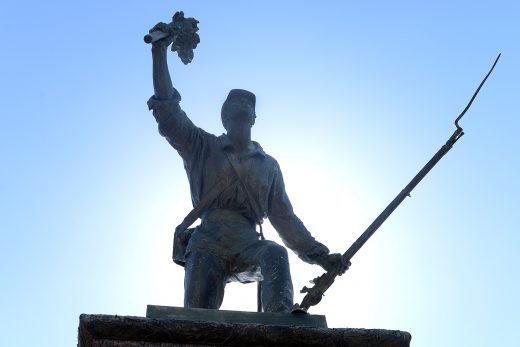 Costa Rica
2480 views
Costa Rica celebrates Juan Santamaría Day
The Tico Times
-
April 11, 2021
Costa Rica, lacking an army since 1948, has relatively few war heroes. Perhaps the most notable exception is Juan Santamaría, a…