Arenal Report
There has been a noticeable increase in the number of North Americans seeking refuge in Costa Rica from economic difficulties they see on the horizon of their retirements. More interesting is the number of younger pre-retirement folks with five-10 years to go in the workforce who attest to the "writing on the wall" in terms of the impossibility of retiring in the U.S. due simply to the rapidly increasing costs of daily living. The most frequently cited reason is the progressive taxation, which will deplete potential retirement savings much more quickly than anticipated.
All of the real estate offices in the Arenal area report a rise in the number of clients they are seeing over this same time last year, and these are serious property seekers.
There has been a shift of objectives as well. Previously, retirees desired to build "the dream house"- four bedrooms, three-and-a-half baths, pool, granite counter tops – all the goodies. This new crop of buyers seeks to build more modestly on less property.
It may well be that their retirement funds, already torpedoed in 2008, have been recovering too slowly, coupled with increasing taxation, that the "dream house" idea has succumbed to reality.
Will Costa Rica experience a tsunami of North Americans? Probably so, as will other Central American countries, most notably Panama, which has stopped just a half-step from actually paying extranjeros to come live there. Keep an eye on it. Vamos a ver.
Judy Reisman, the dynamo organizer and engineer of G-PAWS, reports a very successful weekend of spay/neuter clinics held in Tilarán, San Luis and Libano. A total of 78 dogs and cats were neutered by veterinarians Christian Elizondo and Carla Elles. Twenty-five volunteers, including first-timers and locals assured efficient handling of the animals. Kudos to generous donors Susana Dewey, Shirley McKale, Cindy Carroccio and those who preferred to remain anonymous who sponsored the surgeries of street animals and pets from indigent families.
Augustin Arias, a 12-year old assisting at the Libano clinic, was cited as being "extraordinarily helpful," along with Maribel Aguirre and Marita Arias. Judy notes that the effectiveness of these important clinics relies upon the willingness of people in each community to participate. The next clinics will be in Tierras Morenas and Tilarán on August 24 and 25. Thanks Judy for providing information in this report.
Thanks also to Gloria Dempsey for her tireless work in directing spay-neuter clinics in Nuevo Arenal.
–William & Jean Priest
[email protected]
You may be interested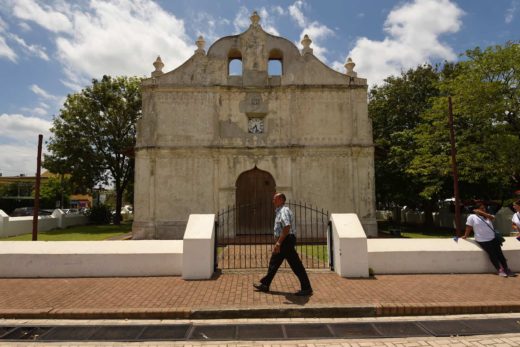 Sloth Sundays
199 views
Slothy Sunday: Sloths and selfies
Jillian Vander Vinne / Toucan Rescue Ranch
-
July 25, 2021
From a very young age, I loved animals, a fascination to an almost obsessive degree. I grew up surrounded by…