What's open, what's closed during Semana Santa
While many folks flock to the beach and other destinations to enjoy the Easter Holy Week holiday, others just stay home.
Either way, if you're in Costa Rica you should be aware that as of August 2012 all local governments are entitled to decide whether to apply a dry law or not during the holiday. It is up to each municipality or district council to prohibit the sale of alcohol from midnight Wednesday until midnight Saturday. These are the communities that will not be enforcing a dry law this year:
Tico Times on vacation for Semana Santa 
In Alajuela: San Ramón, San Carlos and Guatuso.
In Puntarenas: Osa, Aguirre, Guácimo, Coto Brus, Buenos Aires, Corredores and Parrita.
In Guanacaste: Tilarán, Cañas, Nicoya and the district of Monteverde.
In Limón: Talamanca, Guácimo.
In San José: Central Canton, Curridabat and Desamparados.
However, officials from the Municipality of San José noted that the absence of a dry law does not allow the consumption of liquor in public spaces or at religious activities. Those failing to comply with this regulation will be fined ₡157,000 ($315).
Here's a list of schedules for public offices, business and other services throughout the country:
-Central government offices and ministries will be closed all week. Lawmakers also will be on vacation, and the Legislative Assembly will be closed.
-The main facilities of the National Insurance Institute will close all week, as well as regional offices across the country. INS health services in San José will work Monday through Wednesday to attend to work- and traffic-related injuries.
-The Supreme Elections Tribunal and the National Registry will be closed all week. Any procedure for personal IDs, property certificates, etc. will not be available. The National Registry will only be attending people in need of a birth certificate for traveling outside the country, at its main facilities.
-Most banks, private and public, will keep normal hours Monday through Wednesday. Banco Nacional reported all branches will keep a normal schedule Monday and Tuesday, and limited hours on Wednesday, from 8:30 a.m.-3:45 p.m. The bank will close Thursday through Sunday.
-All Judicial Branch offices and courts will keep regular hours through Wednesday. They will close Thursday through Sunday. The Judicial Investigation Police and the Constitutional Chamber of the Supreme Court will keep a normal 24/7 schedule.
The Comptroller General's Office will be close on Friday, March 22, and reopen on April 1.
Hospitals and pharmacies:  Public hospitals will remain open all week. Emergency services at all public hospitals and clinics in Costa Rica will be available to treat patients. Community health clinics, or EBAIS, also will keep normal schedules, as well as pharmacy and lab services, specialist consultations and maternity units.
 The Red Cross will attend emergencies at all hours.
The emergency rooms and pharmacies at private hospitals Clínica Bíblica (2522-1000), in downtown San José, Clínica Católica (2283-6616), in the northeastern suburb of Guadalupe, and CIMA (2208-1000), in the southwestern suburb of Escazú, also will be open 24 hours a day.
You may be interested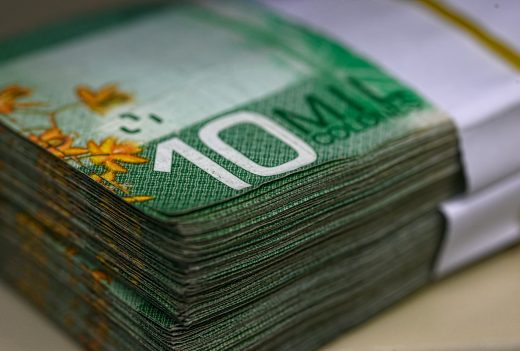 Costa Rica
2538 views
Costa Rica unemployment rate drops to 19%
The Tico Times
-
March 4, 2021
Unemployment in Costa Rica fell to 19.1% in the moving quarter from November to January. This maintained a downward trend…