Arenal Report
2013 marks the third year that the international volunteer group Led-2-Serv returned to Nuevo Arenal to participate in projects benefitting the community.
For most college students, spring break means traveling to places like Fort Lauderdale, Florida, and Cancun, Mexico, for two weeks of partying and chilling out. The 26-member Led-2-Serv group included sixteen third-year students from Florida Southern College in Lakeland, Florida, who had more constructive ideas of what to do with their free time.
Dividing into work teams, the students and their Led-2-Serv mentors (coordinated by Vanessa Puleo) restored and repainted the metal roof of the high school, cleaned and painted chairs at the bullring salon, constructed a fenced play yard for pre-school children whose parents are working, and built a fence enclosure for the vegetable garden at the Asamiento school. Dr. Nancy Cummings, PhD, and pre-med intern Sonya Wagner conducted discussions on nutrition at the school.
Interaction with the Tico community and Led-2-Serv has increased each year as locals have come to know that Led-2-Serv is not a "one-time-wonder" group. Some of the larger projects unable to be completed by this first group will be finished by another group coming in late March and again in July.
The fun aspects of their visit included sports nights at the Nuevo Arenal gymnasium with basketball, volleyball and indoor soccer, coordinated by Jeff Spencer. The highlight was a Community Day that featured a cookout and two soccer games with local boys and girls teams. Under the sponsorship of the international organization " Passback," all players were provided uniforms and sports equipment. More than 200 people enjoyed a day of great weather, great food and friendship.
Special thanks to Kristin Benton, Administrative Coordinator with Led-2-Serv, for her assistance in writing this report.
–William & Jean Priest
jean_pri@msn.com
You may be interested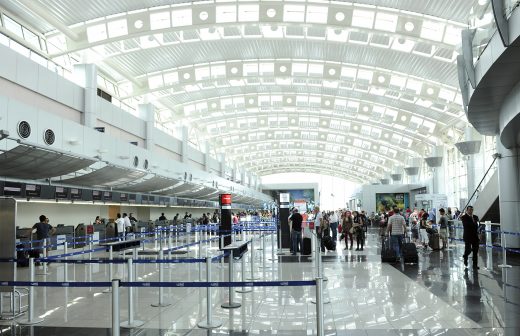 Costa Rica
1 views
Expect delays at immigration on Saturday
The Tico Times
-
April 13, 2021
On Saturday, April 17, planned system maintenance will cause delays at all immigration control posts in Costa Rica, the Immigration…