Tamarindo Talk
The Tamarindo Chapter of the Surfrider Foundation does a lot of good things for the community. Not only do they have monthly beach cleanups with local volunteers, they also raise money for to pay for the person who does the daily beach and community cleanup.
Surfrider Foundation is dedicated to the protection and enjoyment of oceans and beaches through a powerful activist network around the world. Anyone interested in joining the Tamarindo group (membership is $30 a year) can contact Mike Clifford at the Surfclub Sportsbar in Playa Langosta
It's finally here: the 13th Annual Have A Heart Charity Golf Tourament takes place Thursday, Feb. 14 at Hacienda Pinilla to benefit education and scholarship in Guanacaste. This organization does great work for the local schools, and entrance costs $125 for a four-person team may enter.
The tournament begins with an 8:30 a.m. shot gun start, following the Welcome Cocktail Party, Silent Auction and Raffle on Tuesday, February 12, at 7 p.m. at Villa Alegre Bed & Breakfast, 300 m south of Hotel Capitán Suizo in Playa Langosta. For more information, call 2653-1945 or email amigoseducacionCR@gmail.com.
Fisch, formerly Voodoo Lounge, was recently taken over by Rosie Bouali Barbosa and Denis Herzog. The restaurant's specialty, of course, is seafood, if possible from local fish. Serving breakfast, lunch and dinner, they have a big barbeque grill for large groups, private parties, business events and whatever else you can think of. As I mentioned in a previous column, there will also be Dinner Mystery Theater; stay tuned for details. The phone number is 2653-0100, but of course, you can also just stop by.
With a donation of nine hectares from Donny and Christi Lalonde, who have long had a vision of local education that is congruous with the physical and spiritual environment, the doors have opened to Guanacaste International Academy (GIA).
Located 4.7 km from Tamarindo in San José de Pinilla, GIA will be run by director Estefania Pihen, and has been granted the LEED certification verifying the facilities reduction of environmental impact of the buildings, which conserve energy and natural resources. The school will also utilize digital textbooks. GIA has already been offering education in the area for students aged 3-18 since 2009, and the new location will only enhance the education experience.
–Ellen Zoe Golden
ellenzoe@aol.com
You may be interested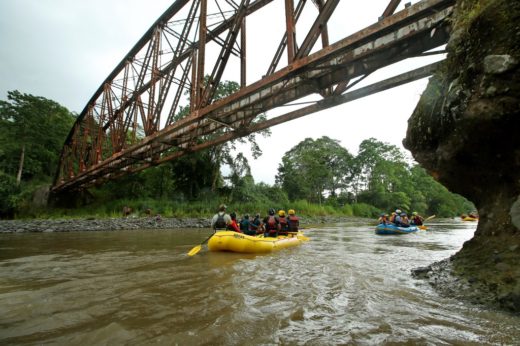 Costa Rica
1 views
Spanish TV show to feature Costa Rica travel
The Tico Times
-
April 14, 2021
The Spanish television program "Planeta Calleja" will feature Costa Rica in its upcoming season, the Tourism Board (ICT) says. Jesús…