Arenal Report
Despite difficult economic times in the United States, volunteer groups continue to provide support to Costa Rica. Members of Gracepoint Presbyterian Church, who are part of the Worldwide Missionary Movement in Columbia, South Carolina, have returned to the Arenal area. They are working on several projects, including the finishing touches on construction of the Arenal Community Church.
The second group of volunteers from Led-2-Serve completed projects started by the initial group the previous week. Led-2-Serve also donated five laptop computers to local schools. A fundraiser conducted by Led-2-Serve in the U.S. enabled the purchase of 72 pairs of rubber boots for area school children whose feet had been measured prior to purchasing the footwear. Led-2-Serve also distributed soccerballs, Frisbees and classroom supplies to the schools.
When people put their hearts, minds, energy and money to helping others, the work that can be accomplished is amazing. Many thanks to JoAnn Puleo, Gina Talley, Beth Jefferson, Teresa Thompson, Nancy Cox, Karen Neuhouse, James, Matthew, Cindy, Heather and Avery Price, Daphne Keys, Catherine Clement, Stephanie Breslin, Sophie Lasonde, Adam Stone, and Jessica Santomaro. Local coordinators Jeff and Allison Spencer hosted an enjoyable farewell gathering for the group at their lakeside home in Nuevo Arenal.
–William & Jean Priest
jean_pri@msn.com
You may be interested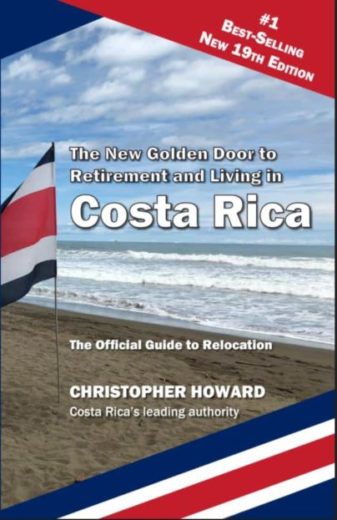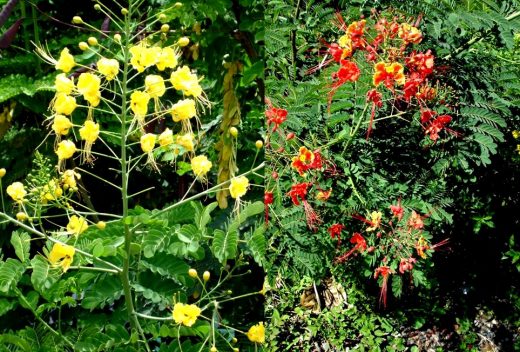 Home Gardening
15532 views
Home Gardening
15532 views
Costa Rica Multipurpose Patio Shrub – Malinche
Ed Bernhardt
-
April 11, 2021
Here's another attractive ornamental that's a favorite Costa Rican backyard patio shrub. You'll find malinche (Caesalpinia pulcherrima) growing in just…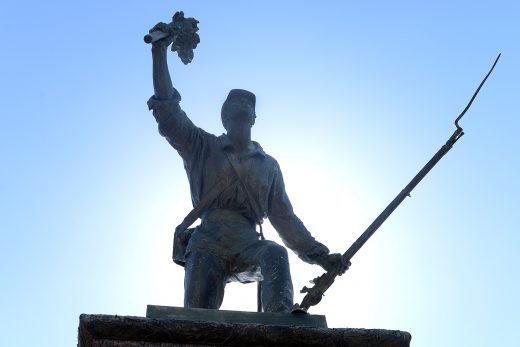 Costa Rica
2480 views
Costa Rica celebrates Juan Santamaría Day
The Tico Times
-
April 11, 2021
Costa Rica, lacking an army since 1948, has relatively few war heroes. Perhaps the most notable exception is Juan Santamaría, a…