Arenal Report
The Christian group Led-2-Serv, under the direction of Vanessa Puleo, returns to Arenal July 1. Approximately 30 young men and women will work on projects for several schools and participate in church services in local barrios. Led-2-Serve also provides school supplies, including backpacks, where needed.
Projects will continue for two weeks. Volunteers are encouraged to help the group complete as many painting, light-construction and repair projects as possible. Contact local coordinators Jeff and Allison Spencer at 8891-7654 for more information.
Hopefully, Father's Day was marked by remembrances from sons and daughters near and far. If not, a friend offered this suggestion to encourage offspring to be less forgetful. Several years ago, one of his sons failed to render due obeisance on Father's Day. He sent his son this brief message: "Revising will, details to follow." The nearly instantaneous reply was a masterpiece of obsequious regret, no doubt strongly coached by his son's wife. Since then, that particular son's phone call is the first of the day – often before breakfast. ¡Pura Vida!
–William & Jean Priest
You may be interested
Costa Rica
289 views
Updates on Costa Rica's flood recovery efforts
Alejandro Zúñiga
-
July 27, 2021
These are the latest updates from Costa Rican authorities on disaster-recovery efforts underway after flooding destroyed homes and key infrastructure…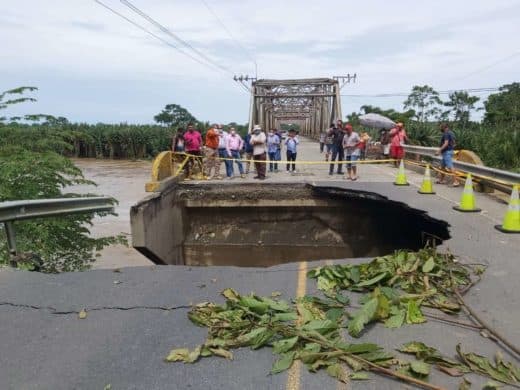 Costa Rica
292 views
Route 36 bridge not expected until Wednesday
Alejandro Zúñiga
-
July 26, 2021
A bridge reestablishing transit on Route 36 near Penshurst, Limón, isn't expected to be ready until Wednesday, authorities now say.…