Jacó Happenings
Teatro Jacó will feature Jazz during Easter week Wednesday-Saturday, April 4, 5, 6 and 7. Gabriel and Jazz Garbo will be singing Monk at 8:30 p.m.  Tickets are $10 general entrance and $20 for VIP.  Teatro Jacó is located on Ave. Pastor Díaz in front of KFC. For tickets, call 2630-9812 or email info@teatrojaco.com.
The first monthly meeting of Jacó Clean Up organized by Glen Bain with Costa Rica Pools, John Walker and the Central Pacific Chamber of Commerce was a huge success on March 12. "We had around 30 people show up for this first one which was fantastic," Glen said. "I'm very happy with this turn out, but I know it will only get bigger from this point on." This new event is an ongoing monthly meeting of locals, tourists, business owners, local police and city workers all helping to keep Jacó clean and beautiful by picking up trash on the beach and in town on the streets. The people who helped were rewarded with gifts such as T-shirts, pool noodles from Costa Rica Pools, gift certificates for $25 and $50 from Los Amigos, free lunch for three at a local soda, discount ATV tours, discount motorcycle rentals and discount bike rentals. All gifts were donated by local business owners. Jacó Clean Up will be held the third Monday of each month at 8 a.m. The meeting place will change each month so that the clean-up efforts can be spread out in town and on the beach. Thank you very much to AyA for their donation of water, Dr. Dario Chaves from Chaves Dental Care (member of the chamber) for his donation of gloves, Johnny Chavarría from Fotocopiado Jacó for his donation of flyers, the local police, and all of the volunteers including many from the Catholic Church of Jacó.  The next meeting takes place Monday, April 16.  If you or your business would like to get involved, please contact Glen at costaricapools@hotmail.com or Central Pacific Chamber of Commerce at cenpac.chamber@gmail.com.
Glenn Reinhart and Susan Wardle of Books & Stuff, located next to Mexican Joe's Internet, are offering a "buy two, get the third for half price" on used books and DVD's until the end of April. CDs are also on special for ₡1,200 ($2.40) each or 4 for ₡4,000 ($8). The store is open everyday from 9 a.m. to 9 p.m. and also offers magazines, Costa Rican recipe books, souvenirs, and books for learning Spanish. Stop by and check us out!
On March 23, the top 11 surfers in Jacó Beach will be honored at a paseo de los surfistas at 5 p.m. in El Barco, next to the Heladaria.  
Ken Stewart and Gretchen Strait from The Monkey Bar held their Inauguration of the new VIP Lounge called the Orchid Room and everyone is raving about this new spot to check out.  
John Reed, famous for recently filming "Buzz for HBO" at the Sundance Film Festival will be in Jacó filming until March 28 at Hotel Cocal. John is one of the top cameramen in the U.S., having worked for ABC, CBS, National Geographic, NASA, ESPN and numerous others. John is available for anyone who wants filming instruction while he is here. His email is reed@gmail.com and his phone number is 435-881-1010
–Christina Truitt
christina_truitt@yahoo.com
You may be interested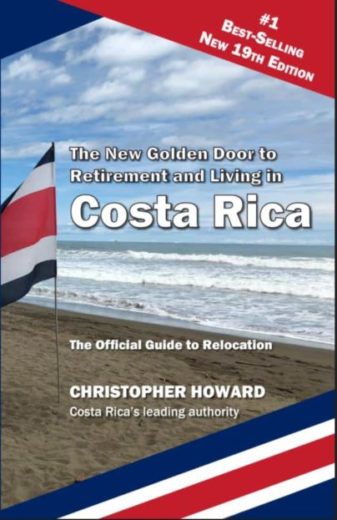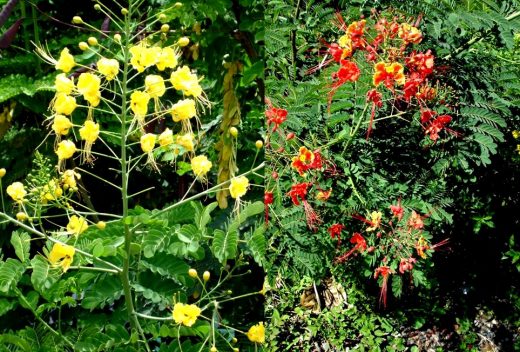 Home Gardening
15532 views
Home Gardening
15532 views
Costa Rica Multipurpose Patio Shrub – Malinche
Ed Bernhardt
-
April 11, 2021
Here's another attractive ornamental that's a favorite Costa Rican backyard patio shrub. You'll find malinche (Caesalpinia pulcherrima) growing in just…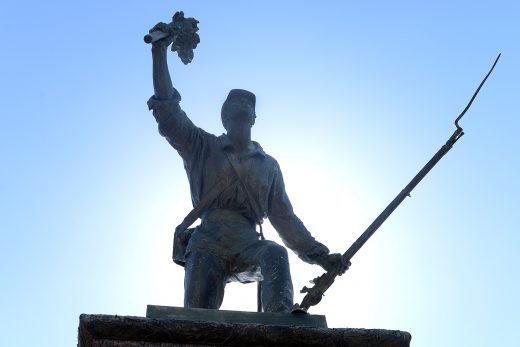 Costa Rica
2482 views
Costa Rica celebrates Juan Santamaría Day
The Tico Times
-
April 11, 2021
Costa Rica, lacking an army since 1948, has relatively few war heroes. Perhaps the most notable exception is Juan Santamaría, a…