Jacó Happenings
"17 Border Crossings," created and performed by U.S. director, writer and actor Thaddeus Phillips, opened yesterday at Teatro Jacó in the new Oceans Center. See story on Page W8 for an interview with the performer, showtimes and ticket information, or visit www.teatrojaco.com.
Now you can enjoy sushi out in Playa Hermosa at a relaxing, beachfront, family location, Juan Bernini's Vista Hermosa restaurant, just before the Backyard Bar. It's open every day, and Juan serves sushi Thursday to Sunday from 5-10 p.m. For reservations or private parties, call 2643-6215.
The fishing action is set to begin at the two-leg Los Sueños Billfish Series 2012, based out of world-class Los Sueños Marina in Herradura. Leg I will take place Jan. 25-28, with Leg II set for March 21-24. Both tournaments are catch-and-release. To sign up, contact Ashley Bretecher at [email protected] or 2630-4005.
The McKee Project and the Jacó library have organized creative afternoons for children ages 7-14 through the month of January. The subject is animals – both pets and wildlife. Ángela María, well known to the kids in Jacó, will be working with the children. If you would like to volunteer at the library, contact Liana Robinson at corner [email protected].
Last year, McKee welcomed Dr. José Manuel Jiménez to its spay-neuter program. With the help of Leo Hogan and Doris Schluckebier, Dr. Jiménez and Dr. Wendy Villalobos provide low-cost castrations for McKee's rescues, as well as for pets belonging to low-income families that cannot afford the regular price. McKee's goal for 2012 is to average 70 spayed or neutered animals per month. The group is looking for sponsors for upcoming spay days. Sponsors since December have included Myra Weiger, Hotel Mar de Luz, Sylvia van Baekel, Wishbone restaurant, Hotel Tortuga del Mar, Judy Witt, Simone Reitano, Karen Huss, Leo Plumley and Liz from Taco Bar. If you would like to be a sponsor, contact Katja Bader at [email protected] or 2643-4012.
Dr. Anabelle Sheinfeld of Costa Rica Dermatology Group has moved to a new location in Jacó, at Clínica Prosalud (Lifeguard). Her phone number is the same, 2643-6674 (24 hours). Dermatology consultation is offered Tuesdays, 8 a.m.-6 p.m.
–Christina Truitt
[email protected]
You may be interested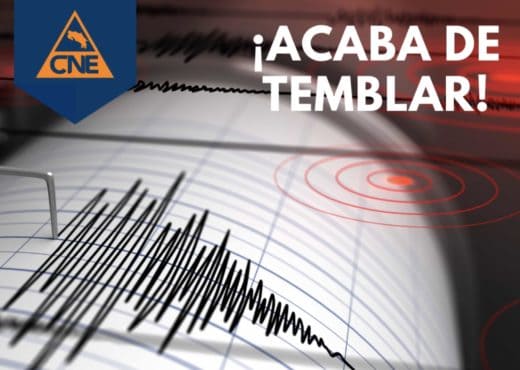 Costa Rica
12 views
Magnitude 4.9 earthquake rattles Costa Rica
Alejandro Zúñiga
-
May 14, 2021
A magnitude 4.9 earthquake shook much of Costa Rica at 9:33 a.m. on Friday, the Volcanological and Seismological Observatory of…