Jacó Happenings
No matter what your goals are for 2012 – getting in shape, eating healthier, learning something new, socializing more or just getting out and about – Jacó has something for everyone. The local gyms are a great place to start your day early. Check out Platinum Gym and Corpus Gym, or try Horace Speedy (8804-2766), one of the private trainers in town, who offers fitness classes Mondays, Wednesdays and Fridays. Susetty Tabash at Platinum (2643-3197) offers great aerobics classes Mondays, Tuesdays and Fridays at 5:30 p.m. For yoga, try Shannon Welch's new studio at Aurora (8528-8911), now on the second story above Jaco 360; Alex Galluccio's Vida Asana (2643-7108) out in Hermosa; or the Marriott's Sibo Spa, Tuesdays, Thursdays and Saturdays at 8:30 a.m. Del Mar Extreme Fitness also offers classes out at Club del Mar (2643-3197). Or for more adrenaline, check out Asdrubal Solano's (2643- 2731) spinning classes Monday to Thursday at 7 p.m. at Platinum Gym. 
Want to eat healthy? Cassidy and Paul Barbeau at Pura Vida Pantry will have you on the right path in no time. There, you can find Hannah's Gluten-Free Treats, including vegan muffins. Other options are the Wok, Mandarina Juice Bar and Taco Bar. There are also several new restaurants to try, including The Green Room out at the Sandpiper Inn in Playa Hermosa and Karen Young's Las Heliconias in Esterillos Oeste. 
If your New Year's resolution is to get out and socialize more, favorite local hangouts include Los Amigos, Graffitis, Monkey Bar, Le Loft, Clarita's, Malecón, Bohio Bar and Bar Oz, plus Tabacón's newly remodeled Orange Pub, the new Surf Dog's Daiquiri Bar and Aqua Beach. Jim Gray is bringing live music to the Hotel Cocal Tuesday through Sunday, 6:30-10:30 p.m., at the Cocal Tiki Pool Bar. Costa Rican group Scott & Alisa will be playing Tuesdays and Thursdays, and Dave Cisco, with his guitar and steel drums, will be playing the other days during January. 
If you want to try something new, KoKo from the Wetbacks (2643-2772) offers electric and acoustic guitar lessons in English or Spanish. You can also take golf lessons out at La Iguana Golf Course at Los Sueños (2630-9028), learn to stand-up paddle-board with Chuck's Wow Surf (2643-3844), or take a surf lesson from one of the many outfits in Jacó.
Intensa language school, 150 meters north of Lapa Verde Bakery on Calle Nación, is offering free registration and special prices for kids and businesses. For more information, contact Mauricio Hernández at 2643-6060 or visit www.intensa.com.
The Central Pacific Women's Group's first meeting of the year is scheduled for Jan. 18 at 9 a.m., followed by lunch, at the Hotel Cocal. The program will cover what to do in a medical emergency in the greater Jacó area, presented by Sergio Urzola from Lifeguard Jacó. Also, the Central Pacific Chamber of Commerce is looking for people interested in serving on its board of directors. For more information, contact Gabriela Arias at 2643-2853.
–Christina Truitt
christina_truitt@yahoo.com
You may be interested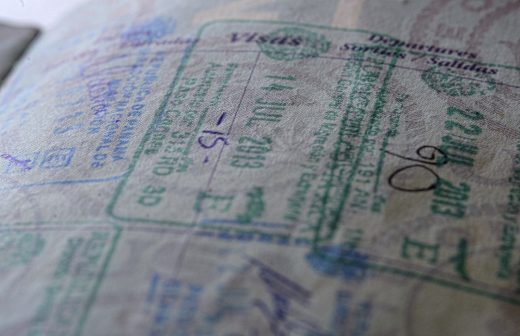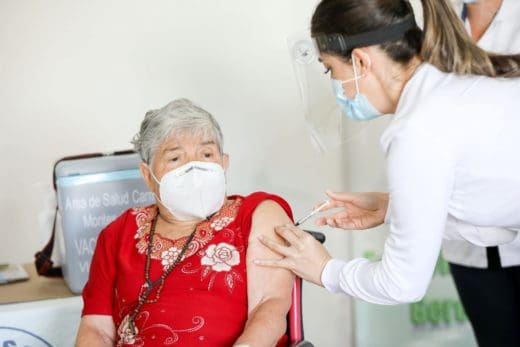 Costa Rica
16399 views
DIMEX required for vaccination, Costa Rica says
Alejandro Zúñiga
-
March 3, 2021
Costa Rica began administering coronavirus vaccines in December 2020, and the country hopes to inoculate its entire adult population. We've…