San Ramón en Acción
The Community Action Alliance is working with the San Ramón Chamber of Commerce and the municipality to develop a sister city relationship with a city in
he U.S. Recently, a delegation from San Ramón visited with leaders in Quepos from the local chamber of commerce to discuss their successful sister city relationship with Ft. Lauderdale, Florida. This was a wonderful learning experience for the group from San Ramón, who wish to thank their hosts, Harry Bodaan, Cornelio Mesén and Lineth Solano, for their time and insight. 
Dec. 17 and 18 mark the last days of the San Ramón Municipality's Christmas Festival. Scheduled activities include artisan displays, a health festival, a bicycling competition, a host of children's activities and a concert by Escats. For a full schedule of activities, visit the Community Action Alliance website at www.actionalliancecr.com (see Save the Dates under Latest News). 
If you believe in the importance of community, volunteerism and service, the Community Action Alliance is offering 2012 memberships at its 2011 rates through the end of the year. For ₡8,000 ($16) per year, you can be a part of one of the most dynamic expat-based community groups in Costa Rica. For information, visit the alliance's website or email the address below.
–Mike Styles
mike@styles.com
You may be interested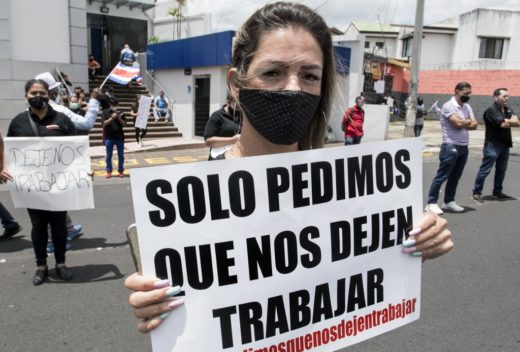 Business
3339 views
Some 34 million jobs lost in Latin America due to pandemic
Carlos MANDUJANO / AFP
-
September 30, 2020
The two aspirers for the presidency of Costa Rica, the evangelical preacher Fabricio Alvarado and the former minister Carlos Alvarado, reach the closing of the electoral campaign for April 1st with a technical draw, according to a poll disclosed this Friday.