Coco Capsule
Hermosa resident Rose Alston has established a foundation, Costa Rican Kids, to benefit the disadvantaged in Guanacaste on a year-round basis. Teaming with major retailers and service providers both here and in the U.S., the foundation aims to meet the health, educational and emergency needs of children here. Initial donations will go toward providing school needs for kids this January. There are a number of ways to contribute, including shopping, direct donations and giving through PayPal. Cash donations are also welcome and can be made at the handicapped-accessible Pato Loco or by calling Rose at 2672-1198. For more information, go to www.rosealston.com/crkids.
Looking for that special holiday gift? Check out the wide selection of quality, locally made items and artwork, clothing, jewelry and music at Congo in Pacifico Center, also handicapped-accessible. The store is once again featuring the popular "El Color de Costa Rica" calendars, with all proceeds going to benefit Costa Rican children and the preservation of Costa Rican lands. While there, enjoy Congo's all-day meal and bar service. The store is open daily, 8 a.m.-8 p.m.
In spite of, or due to, the abundance of rain this year, we now have equally abundant vegetation, and now is the time to start looking ahead to fire season. We all remember hills burning for weeks at a time and the dangers we all faced. We need to act now by cutting down the growth near homes and outbuildings and disposing of it safely. Make sure your home or workplace roof is clear of flammable debris and you have a clear and safe exit route from your property. And if anyone has goats, there's gold in them thar hills. Goats are among the most effective way of clearing old growth from steep hillsides and removing the dangerous undergrowth now browning into combustible material.
–Kent Carthey
You may be interested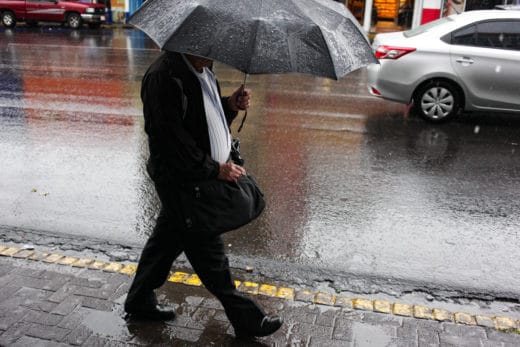 Costa Rica
135 views
Yellow Alert in much of Costa Rica due to rain
Alejandro Zúñiga
-
June 11, 2021
The National Emergency Commission (CNE) on Friday placed Costa Rica under weather alerts: A Green Alert is informative and precautionary,…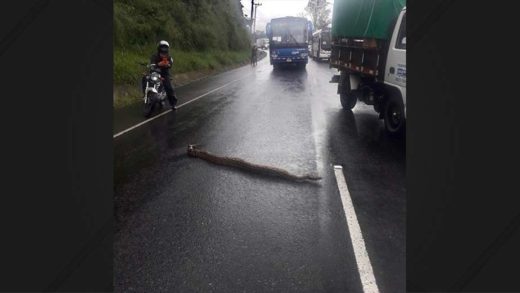 Costa Rica
34 views
Watch: Snake stops traffic in Costa Rica
The Tico Times
-
June 11, 2021
Why did the snake cross the road?* Drivers on the Florencio del Castillo highway between Cartago and San José, Costa…