Tamarindo Talk
Tamarindo is hosting Gira Rastato 2011, a surf and skate event that will take place over two months. Surfers will compete in a contest tomorrow at 8 a.m. in Tamarindo and again on Dec. 29 in Playa Negra. This Sunday, at the Tamarindo skate pool, there will be a Sk8 BMX tournament at 10 a.m., followed by one in Playa Negra Dec. 30 at 10 a.m. The Gira Rastato pre-party goes off tonight at the Best Western Tamarindo Vista Villas, with the actual event party taking place tomorrow at Voodoo Lounge.
Tomorrow's Ruta La Paz, a benefit to raise funds for scholarships for La Paz Community School, starts at 3:30 p.m. in front of Nogui's Bar. Participants of all ages will run 5K and 10K races on the beach, followed by a sunset concert. Register at La Paz School in Flamingo, Nogui's in Tamarindo or Newton in San José. For more information, see rutalapaz.tamarindohomepage.com.
Dragonfly Restaurant reopened for high season on Nov. 9. Drop by and enjoy a great meal Monday through Saturday, 6-10 p.m. Also, a delicious bakery, Saritas, has opened across from the construction on Hotel Pasatiempo.
With the grading finished on the road from Vientesiete de Abril to Villareal, the word is it may soon be paved. We can only hope.
–Ellen Zoe Golden
ellenzoe@aol.com
You may be interested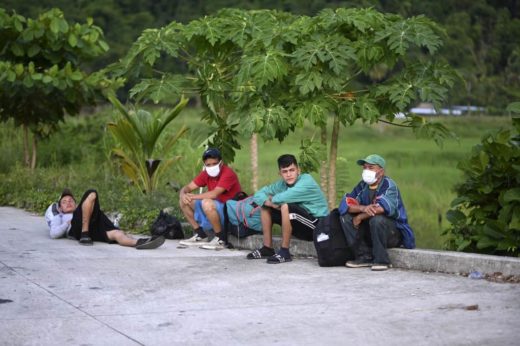 Central America
3740 views