Coco Capsule
Picante, Ginger, Citron and Pacifico Beach Club have all reopened for the coming high season. Holiday parties are being scheduled; the Lions Club of Coco has designated Dec. 10 for its annual Christmas Dinner Dance with details forthcoming, while Donde Claudia y Gloria is celebrating U.S. Thanksgiving with a traditional feast starting at 4 p.m. Nov. 24. The cost is ₡10,000 ($20) for adults and ₡5,000 ($10) for kids under 12. Reservations are suggested; call 2670-0256. 
The Lions Club is also the lead sponsor of a post-Thanksgiving Fun Run scheduled for the morning of Nov. 27. The race starts at 6:30 a.m. and travels through downtown, veering right along the beachfront at Mapache Road before retracing the route to the finish line at Luperón. Entry forms limited to 200 runners are available at Luperón, where the entry fee of ₡3,000 can be paid. For more information, call 2670-1718 or visit www.playasdelcoco.net. 
Z Lounge, in an interesting twist, has scheduled Fridays as "Guys Night" with $2 beers, shots and cocktails from 7-11 p.m. 
Recently we've seen an increase in tick fever affecting pets in the area, due in part to the lush vegetation the rains have brought. While not contagious, this virulent disease kills, making it imperative to check your pets daily, paying particular attention to the ears and between the toes. In addition, there are shots and other methods of protecting your pet. If the disease, which initially causes unusual lethargy, is caught early, the chance of recovery is good. A simple blood test can determine this. Check with your vet and do it today. 
–Kent Carthey
kcarthey@aol.com
You may be interested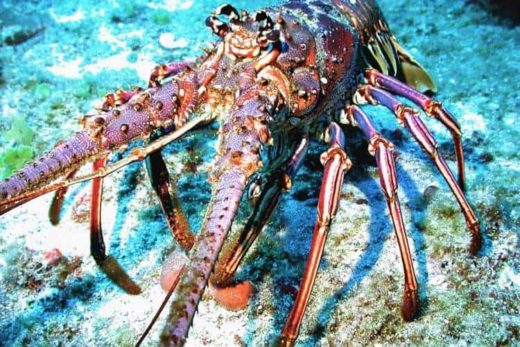 Fishing
1701 views
Central America begins ban to protect lobster
AFP and The Tico Times
-
February 27, 2021
Countries of Central America and the Dominican Republic on Monday will begin a ban to protect the Caribbean spiny lobster…