Arenal Report
Surprising news came in an email recently from Dave Warner, the creative entrepreneur whose Toad Hall Gift Shop and Restaurant was a popular tourist stop between the dam and Nuevo Arenal until a couple of years ago. Dave writes that he is starting Toad Hall Denver in a kiosk in Denver's 16th Street Mall, the pedestrian-only main downtown shopping area in the city. In doing so, Dave is reaching out for "product" to his former suppliers in Costa Rica, offering them 60 percent of sales prices. As Dave wrote, he left suddenly for medical reasons and still owes money to some people. For those suppliers, he says he will pay 100 percent of sales until debts are repaid. His intent, writes Dave, is to offer "the same exquisite arts and crafts as I did in Costa Rica." He asks that suppliers send him photos of their products and their acceptance of his proposal or their own alternative offers. Eventually, the products will be sold not only in Denver but also on his new ToadHallDenver website, a work in progress, Dave says. His email address is muycapaz@gmail.com.
Another Lake Arenal institution, the Hotel Tilawa, a windsurfer and tourist destination since 1992, will have a grand opening Nov. 11 – 11/11/11 – after undergoing maintenance and modifications under new management by lessors we'll introduce next week. Builder and owner Jean Paul Cazedessus, inveterate experimenter and innovator, remains in charge of his Volcano Brewing Company and his Tilawa Windsurfing Center, resident in one of his unique "green" houses near the hotel. The hotel has a large lake-view swimming pool, multi-lobe free-form spa, tennis court, restaurant and bar, in addition to about 30 rooms and suites. 
November also brings aerobics classes in a poolside and lake-view setting at the Hotel Aurora at Nuevo Arenal. Don Aldrich will be leading both low-impact and high-impact aerobics on Tuesdays, Thursdays and Saturdays at 9 a.m. and 6 p.m., and intends to offer classes five days a week eventually. The hour-long classes cost ₡3,000 ($6) per person. Multiple sessions may be bought at reduced rates. Don may be contacted at 8395-5219 or danimal5928@yahoo.com. 
–Alex Murray
alex.murray37@gmail.com
You may be interested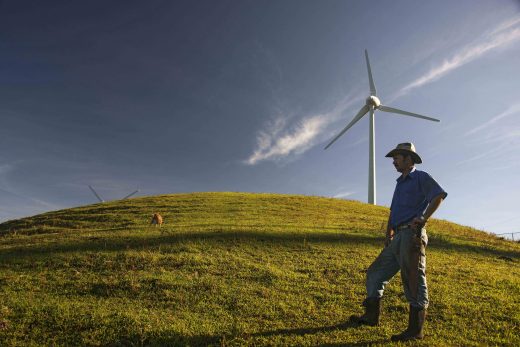 Climate Change
3510 views
UN commends Costa Rica for decarbonization efforts
Alejandro Zúñiga
-
February 25, 2021
António Guterres, Secretary-General of the United Nations, on Thursday commended Costa Rica for its ongoing decarbonization efforts.  Thursday marked the…
Environment and Wildlife
10538 views