Notes from Puerto Viejo De Talamanca
Casa Camarona Caribbean lodge invites you to a beach volleyball and soccer tournament, set to kick off Sept. 15 and running through Oct. 12. Prizes include ₡60,000 ($120) for first place, ₡40,000 ($80) for second place, ₡30,000 ($60) for third place and a big beach barbecue (with beer!) for the top three teams. Food at the restaurant will be discounted 25 percent during tournament days. For information, email casacamarona@casacamarona.co.cr or call 2750-0151 or 8784-0817.
This week's responsible business spotlight is on …  ATEC! the Talamancan Association of Ecotourism and Conservation. ATEC is a nonprofit grassroots organization that has been working for more than 20 years to bring fun, unforgettable, ecologically and socially responsible activities to conscientious visitors to the Caribbean coast and highlands. 
ATEC also offers a variety of services to neighbors, including phone recharging, photocopies (usually, when the machine works), lamination, fax, Internet, recycled art great for gifts, resource books and school supplies. 
ATEC will be starting its annual school supply drive soon, so if you know of a small remote school in great need, please let us know. Through community support, we have provided school supplies for hundreds of kids in the past seven years. 
In the next week or two, ATEC will be organizing a day trip to Gandoca that offers participants the chance to get to know the community – the turtles, the cativo forest, the lagoon and the people.
You may be interested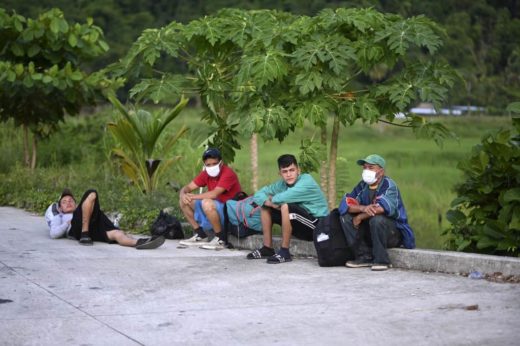 Central America
3739 views