Jacó Happenings
The Green Wave Experience is set to take place tomorrow, Sept. 10, in Jacó. This all-day event promoting sustainability will include a beach cleanup, a surf class, a recycling art project for kids, a cooking class, a surf movie and more. The cost is $60 per person, including all equipment and materials. For information or to sign up, call 8772-2710 or email samirajanna@gmail.com.
The turtles are back in the national wildlife refuge out at Playa Hermosa. The first release of the year of some of the hatched turtles took place in mid-August. September is a great time to visit the area and check out the turtles. Volunteer opportunities are available; for information, contact the Central Pacific Chamber of Commerce at 2643-2853. Tomorrow, the refuge will be hosting a group of Boy Scouts from San José; if you would like to help out, call Belford at 2643-1066.
The Central Pacific Women's Group is celebrating its fourth birthday, and will meet Sept. 21 at its new location in the beachfront, air-conditioned restaurant Latitude, at Hotel Cocal and Casino, 50 meters west of POPS ice cream shop. The meeting from 9 to 11 a.m. will feature presenter Nina Ford, who is bringing Zumba, the latest dance fitness craze, to Jacó. For information, call the chamber at 2643-2853.
Progress continues to be made on the DayStar Ocean Center in the center of Jacó. This will be a multipurpose entertainment and private event facility with 150 seats. With the facility almost completed, Pat Hundley of DayStar Properties and Darren Lee Cole, co-owner of the SoHo Playhouse in New York City and founder of Teatro Jacó, have announced plans to bring "A Christmas Carol" to Jacó Dec. 20 to 30. The production will feature actors from New York City as well as local talent. The plan is to hold workshops at local schools and host auditions at the Ocean Center Oct. 26 and 27. If you know any local actors, encourage them to get involved. For more information, see www.teatrojaco.com or contact Darren at darren@teatrojaco.com.
You may be interested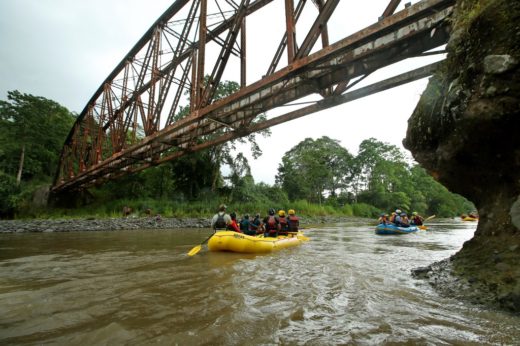 Costa Rica
5 views
Spanish TV show to feature Costa Rica travel
The Tico Times
-
April 14, 2021
The Spanish television program "Planeta Calleja" will feature Costa Rica in its upcoming season, the Tourism Board (ICT) says. Jesús…