Arenal Report
Writing two weeks ago about some of the hazards there used to be on the Inter-American Highway that is now to be widened to four lanes from Cañas to Liberia, I had not enough room to write about other challenges more recent arrivals have not had to face. When my wife, Laura, and I first drove to Lake Arenal in the spring of 2004, we encountered about 10 places between La Fortuna and Nuevo Arenal where water or slides almost blocked our way on the then-unpaved highway. The slides were small and we were able to drive over them in our four-wheel drive vehicle. The paved stretch from Nuevo Arenal around the north end to Tilarán was another matter. It was extraordinarily potholed and often required use of the whole width of the highway to make slow, winding progress, thoroughly validating this old joke about Costa Rican roads: "How do you tell a drunk driver in Costa Rica? He drives in a straight line." With today's better paving, the drunks weave just like they do elsewhere.
Five or six years ago, the Inter-American's potholes also provided thrilling tests of drivers' skills and bravery or stupidity. Passing a truck back then required not only an assessment of how far away opposing traffic might be, but also whether there were very large potholes along the stretch of highway to be used in passing. Not only that lane but the lane in front of the truck had to be assessed for potholes, because the truck might jerk leftward suddenly if there were especially unpleasant holes in its lane. Now it is almost too easy to drive from Lake Arenal to San José, as there are not only relatively few holes but also helpful painted lines on the highway. For what thrills remain, we must thank the heavy truck traffic, which is usually too fast or too slow.
G-PAW spay clinics such as the ones coming up Aug. 20 in Tilarán and Aug. 21 in Parcelas de Quebrada Azul have always counted for their success on the fine volunteers who have shown up to help with pre- and post-operative tasks. The Tilarán clinic will be in the Barrio El Carmen elementary school, just past the usual venue, the salón comunal. Parcelas, where over 50 animals are already registered, will use its salón comunal. Organizer Judy Reisman is again looking for volunteers for this weekend, especially receptionists at both sites. Contact her at judyreisman@mindspring.com. For a small cost, one can also sponsor a neighbor dog or cat that might otherwise continue regrettably productive behavior. 
Alex Murray
alex.murray37@gmail.com
* * *
Thirty members of Grace Point Presbyterian Church recently spent 10 days working in several areas of Costa Rica, traveling under the auspices of the Worldwide Missionary Movement based in Columbia, South Carolina. In 2006, they had built a church in Nuevo Arenal, partnering with retirees Joe and Jeanette Buice and local pastors Banero Pérez and John Bradley. This year, they completed construction of an annex building.
The new building, designed by Lyn Bradley, will be used for youth activities, discipleship training and potluck suppers. A festive dinner of Costa Rican favorites was prepared by Pastor Banero's wife, Flory, and was enjoyed by all.
Grace Point church elders Jeff Norris, Bob McNaughton, Peter Salter and Deacon Andy Garrett worked many hours to complete construction of the annex during their visit. We look forward to their return next year.
-William & Jean Priest
jean_pri@msn.com
You may be interested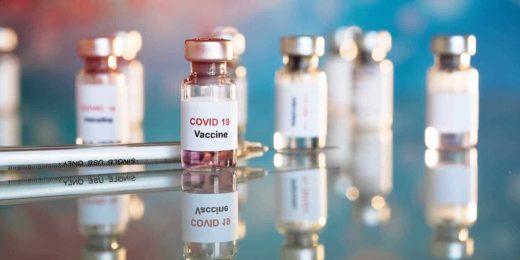 Costa Rica
13 views
Costa Rica details Covid vaccine side effects
Alejandro Zúñiga
-
April 22, 2021
The Health Ministry says 0.72% of people receiving the coronavirus vaccine in Costa Rica have reported side effects, with headaches,…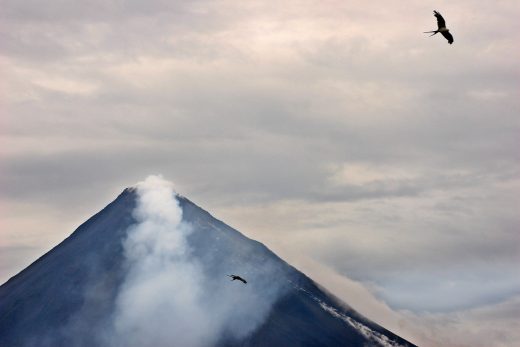 Costa Rica
3298 views
PHOTOS: Happy Earth Day, Costa Rica
The Tico Times
-
April 22, 2021
In celebration of our little 51,100-square-kilometer stretch of earth, here are some of our favorite photos: [gallery ids="48420,31657,83102,84464,84465,84462,59195,32291,64278,52006,86580,86575,71998,31199,75927,83006,49557"]