Flamingo/Potrero News
Taking control of the area's security needs, the Surfside Security Association is bringing in Pure Training International, a dynamic U.S. security company, for two days of security training on Aug. 15 and 16. This class is a must for anyone responsible for security, including guards, property caretakers and managers and business owners, or anyone concerned about the rising crime in our region. For more information about the class, go to www.puretraining international.com. Space is limited, so contact Mike Loberg at mikeloberg@pure traininginternational.com as soon as possible if you are interested.
The Julliard School Jazz Quintet from New York City gave a free concert Aug. 2 at the community hall in Huacas, as part of the Costa Rica International Jazz Festival. The event was sponsored by the Costa Rican-North American Cultural Center, Florida Foundation and Reserva Conchal, with the support of the nonprofit CEPIA and the Santa Cruz Municipality.
A group of high school students from the Southern Tennessee Twirling Association recently visited our area to perform and teach baton twirling to the community. They held fundraisers back home to pay for all their expenses. The girls performed on the beach at the Flamingo Beach Hotel and in Brasilito at the grade school. We thank them for their memorable social contribution.
Catch the Leatherbacks tomorrow, Aug. 13, at Marie's Restaurant in Flamingo, starting at 7:30 p.m. 
You may be interested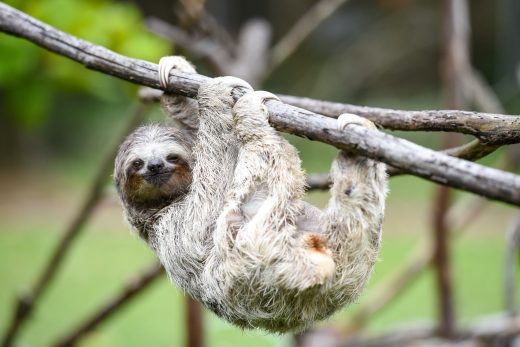 Costa Rica wildlife
15416 views
Costa Rica wildlife
15416 views
Sloths in Costa Rica: 11 Little Known Facts
The Tico Times
-
March 7, 2021
Since they were first described by naturalists in the 1700s, sloths have been misunderstood. Early scientists described the slow-moving beasts…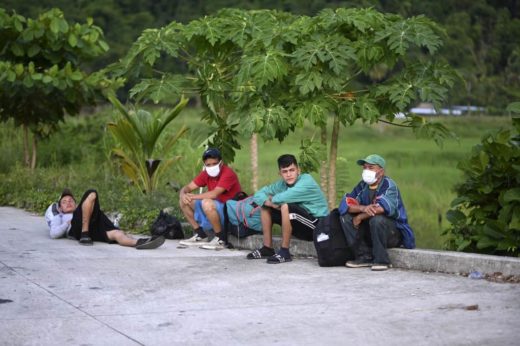 Central America
3743 views