Arenal Report
"It's a dog's life" is a pessimistic idiom that could have been based on observations of Costa Rica's many excess dogs. One little Lake Arenal dog nearly lost its life recently but was rescued by longtime Canadian expats Sonja and Chris Sullivan of San Luis.
Talking on the phone one day last month, Sonja suddenly heard what friend Michele Glenn called "the classic yelp of a dog hit by a car." Sonja ran outside, threw a blanket over the injured dog and took it to Dr. Mario Cruz, the young veterinarian at La Casa de Ganadero in Tilarán. The Sullivans left the next day on a critical trip to Canada. Returning first from Canada, Chris discovered that Dr. Mario had saved the dog, though its back legs were useless.
Despite the dog's condition, or perhaps because of it, Chris adopted the dog and set about improving its locomotion. With plumbing materials and ingenuity, he built a wheeled walker that has allowed the dog to be somewhat ambulatory again. "Sonny" now has a better life, though it's a tough way to get adopted.
At the volcano end of the lake, Wendy Holt of The Villa Hermosa, a bed-and-breakfast in the hills above La Fortuna, has been coordinating help for humans. Wendy has been helping people on TripAdvisor donate to local schools, advising them what to bring on their trips to Costa Rica. She has concentrated on supplying the small school at Alto Monterrey, as it is even more underfunded than the bigger school in La Fortuna. She also has been talking with the Maleku indigenous community about what they can use and has plans to help the orphanage in La Fortuna. Her entire family of 13 people is going to visit this summer, so she has been urging them to clean out their closets and bring the good things to Costa Rica.
Wendy has also been trying to encourage an expat social scene on at least a monthly basis in the La Fortuna area and hosted a pool party and barbecue for about 20 foreigners last month. Wendy and husband Dave have a website at www.thevillahermosa.com. Her email address is wendy90278@yahoo.com.
You may be interested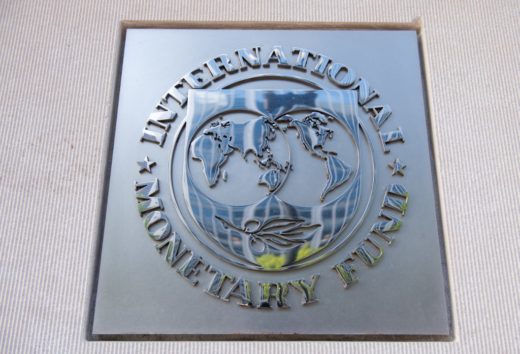 Costa Rica
1353 views
IMF approves $1.8 billion loan for Costa Rica
The Tico Times
-
March 1, 2021
The IMF approved a 36-month credit agreement for $1.778 billion dollars with Costa Rica, the entity reported Monday, which immediately…