Arenal Report
A young man named Minor in Parcelas is starting a scrap metal business, according to Lake Arenal author Sandy Shaw. He can relieve residents of discarded building materials, old sheets of tin roofing, and even tuna and other cans that can't be deposited at the Tilarán recycling center, which takes only aluminum beverage cans, plastic, paper and glass. Minor has a truck and will pick up wherever and whenever there's sufficient scrap to make up a load. Sandy points out that this is a handy way of disposing of these materials without having to cart them to the town dump (which has been technically under a closure order from the Health Ministry for two years). Minor delivers the scrap to a processor in Cañas, from where it is exported to China. His cellphone number is 8870-4291. People who cannot speak Spanish or who are having trouble reaching Minor can call Sandy at 2695-8597.
Costa Rica's only disc golf course, located not far from Lake Arenal near the lowland town of Bagaces on the Inter-American Highway to Liberia, is planning to join the annual Ace Race Aug. 7, which will unite Frisbee-throwers worldwide in a sport similar, of course, to golf. Details of the Ace Race are available at discgolfacerace.com. Would-be participants are fortunate in being able to train for strength and accuracy at the Bagaces Disc Club, a course created by Rebecca and Aaron Mast on their farm a short distance down the Palo Verde road, which starts off westward from the gas station on the highway at Bagaces. Use of the course is free – the biggest difference from regular golf! Just call the Masts at 8370-5320 or email Rebecca at rmast03@gmail.com to arrange to use the course and perhaps get a lesson.
The Masts are also the creators of the Bagaces-based Chile Town Hot Sauce, the result of extensive experimentation by Aaron that has paid off in a selection of hot, spicy meal pepper-uppers. According to their website, www.chiletownhotsauce.com, they are about to succeed in exporting to the United States.
You may be interested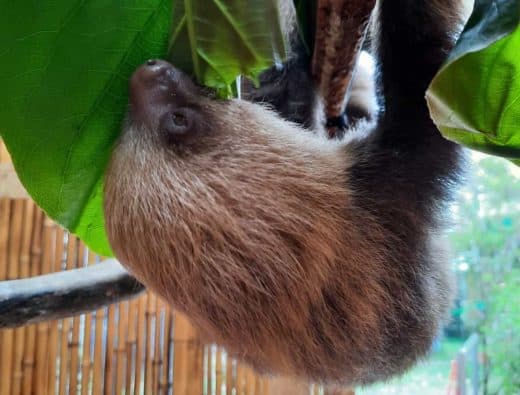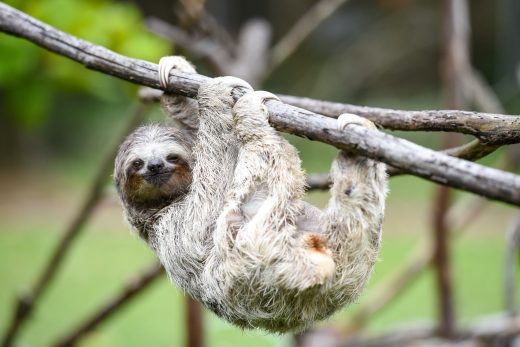 Costa Rica wildlife
15417 views
Costa Rica wildlife
15417 views
Sloths in Costa Rica: 11 Little Known Facts
The Tico Times
-
March 7, 2021
Since they were first described by naturalists in the 1700s, sloths have been misunderstood. Early scientists described the slow-moving beasts…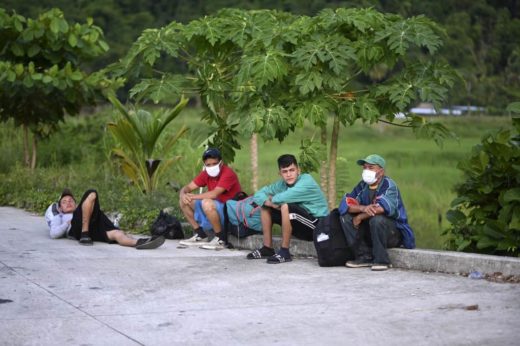 Central America
3743 views