Jacó Happenings
The Chinese government has chosen Falcon International as the first school in Costa Rica to participate in the Hunan Program, which consists in part of the selected institution hosting Chinese nationals to teach Chinese language, culture and customs to students. Falcon will soon be home to two new teachers from China, Fangfang Xie and Yuanyuan Shen, who are expected to arrive in mid-May. This important recognition complements Falcon's Global Learning Center concept very well.
Recognized by the Costa Rican Education Ministry for kindergarten to grade 11, accredited by the Southern Association of Colleges and Schools in the U.S., and winner of the Ecological Blue Flag award with all three stars, Falcon is firmly established as the leading educational institution in the region. For more information regarding receiving Chinese classes or enrolling in the school, call 2637-7400, email bod@falconicr.com or visit www.falconicr.com.
For those who want to check out some traditional Costa Rican food, the following sodas all offer a taste of the Tico in Jacó: Soda Garabito (2643-2929), 600 meters east of POPS in front of Premier Dental Care Center; Soda Rústico (2643-2117), 75 m west of Pancho Villa Restaurant, next to El Hicaco Restaurant; Soda Memon (2643-0404), next to the Red Cross; a Jacó favorite, Soda Marea Alta (2643-3554), across from Platinum Gym on Avenida Pastor Díaz; and Soda Lapas (8814-7930), next to the Catholic church, 100 m south of the municipality building. Up on the Costanera Highway, Soda Marea Baja (2643-3530) is 200 m south of the Jacó high school. Out in Herradura, Soda Punto 4 (2637-7272) is at the main intersection, and Soda Kathia (2637-7137) is 150 m from the main entrance to Los Sueños Resort and Marina.
Tomorrow's Rainfest at Punta Leona will be an electronic, jazz and blues festival featuring Costa Rica's Santos y Zurdos at 7:30 p.m., followed by three acts out of Miami: Angela Laino and the Trix at 8:30, Keem and the Go-Getters at 9:30 and Templton Pek at 10:30.
You may be interested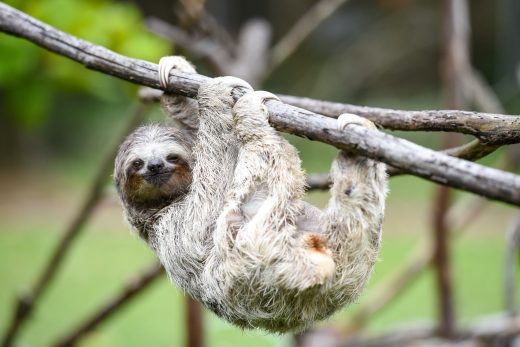 Costa Rica wildlife
15415 views
Costa Rica wildlife
15415 views
Sloths in Costa Rica: 11 Little Known Facts
The Tico Times
-
March 7, 2021
Since they were first described by naturalists in the 1700s, sloths have been misunderstood. Early scientists described the slow-moving beasts…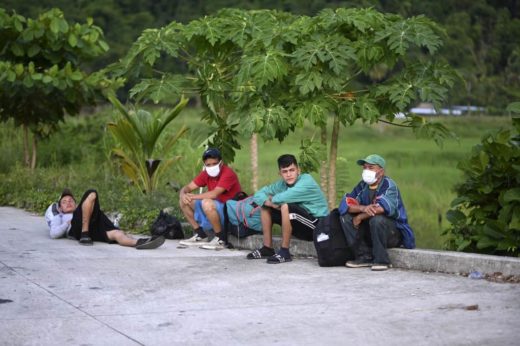 Central America
3743 views