Jacó Happenings
For those who want to avoid traffic and zip down to the area from the city, it is easy to charter a helicopter from San José. James Adams, director of the helicopter flight school at Aerobell Air Charter, has been stopping in the Central Pacific zone more often and letting people know about the company. Aerobell has quickly become a leader in providing local and international charter flights throughout the country. Visitors and locals can experience Costa Rica from a different perspective and see all of the wonders from the sky. Aerobell is also available for aerial photography and video services and medevac. To arrange flights, call 2290-0000 or visit www.aerobell.com.
Plankton is now open at Ocean Plaza in Herradura, just before the entrance to Los Sueños. The restaurant and bar is open daily from 11 a.m. to 2:30 a.m., with happy hour from 5 to 7 p.m. Ladies' night is scheduled for Thursdays. For more information, email Jean Pierre Loría at jean [email protected].
Some great live music is coming up later this month for Rainfest at Punta Leona, 15 minutes north of Jacó. May 14 will feature an Electronic, Jazz and Blues Festival, with Costa Rica's Santos y Zurdos at 7:30 p.m., followed by Angela Laino and the Trix jazz and blues music at 8:30, Keem and the Go-Getters electric funk at 9:30 and the Templeton Pek ambient dub chill-out at 10:30. These last three groups are all out of Miami. The following Saturday, May 21, will feature jazz by Tupac Amarulloa of Costa Rica at 7:30 p.m. and Leslie Smith, the diva of New Orleans, with pianist Larry Sieberth at 9.
The Central Pacific Women's Group will be hosting José Alberto Villalobos, a retired physicist who taught at the University of Costa Rica, at its next meeting, May 18 from 9 to 11 a.m. at Morgan's Cove. José is passionate about astronomy and loves sharing his vast knowledge. He will be explaining about calendars, especially the Mayan calendar, and how they are made and used. There will also be a brief introduction about the solar system, astronomical events and the Milky Way. The main focus will be a discussion on the 2012 astronomical phenomenon and the Mayan perspective. For more information, email [email protected].
Several months ago, the Central Pacific Chamber of Commerce, in its effort to improve safety in Garabito, created a security commission consisting of active chamber members and the national, tourist and municipal police. A donation of eight bikes and six radio communicators, to be used to provide greater police presence on the district's streets, was made at an April 18 award ceremony at the Garabito police station, attended by the region's top police officials.
The commission thanks the following people and businesses for their support: Alfredo Mora of Mike Tango Security, Brad Sanson of Vista Las Palmas, Federico Mata, Gerardo Robles of Ciclo Condor, Horacio Quesada of Hotel Balcón del Mar, the Jacó Rays, Jeff Fisher with CR Beach Investment Real Estate, Ken Schaafsma of Oceanside Realty, Lisle Head of Coldwell Banker Vesta Group Jacó, Luis Garro of RE/MAX, and Vicente del Latte of New Promotion. For more information or to support the chamber's security efforts, call 2643-28535, email [email protected] or visit www.jacochamber.com.
You may be interested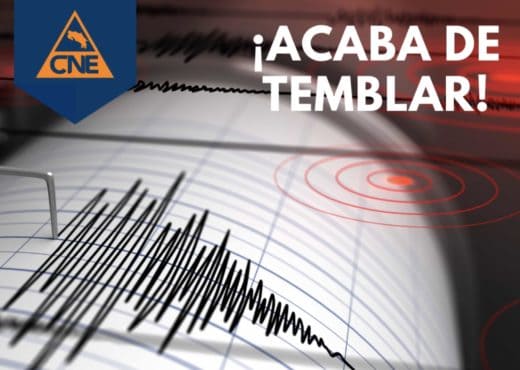 Costa Rica
13 views
Magnitude 4.9 earthquake rattles Costa Rica
Alejandro Zúñiga
-
May 14, 2021
A magnitude 4.9 earthquake shook much of Costa Rica at 9:33 a.m. on Friday, the Volcanological and Seismological Observatory of…