Arenal Report
Sander Werink's three-day Semana Santa Wakeboard Camp starts April 18 at Puerto San Luis Lodge and Yacht Club. The three days of instruction and fun, sponsored by Sander's company, FlyZone, begins at 9:30 a.m. Monday. Two nights at the lodge and food are included with the camp for a total cost of $375 per person. Attendance is limited.  If there is still room, reservations may be made at info@flyzone-cr.com. The FlyZone website is at www.flyzone-cr.com.
Tonight, April 15, is the Concierto del Bosque, an opportunity to listen to good Celtic music by Tico band Peregrino Gris at the forested Ecolodge Lago de Coter, starting at 5 p.m. The cost is ₡5,000 ($10) per person for the concert alone, ₡15,000 ($30) for the concert and dinner, or ₡32,000 ($64) for concert, dinner, a night's lodging and breakfast. Five percent of the proceeds will go toward reforestation projects. The lodge was the subject of a nice feature in The Tico Times recently (TT, April 1), so last-day reservations may be a problem. Contact the lodge at 2694-4400, 2694-4306 or ecolodge lagodecoter@gmail.com, or visit www.ecolodgecostarica.com.
Among the businesses standard to North America but missing in Costa Rica are Laundromats, a lack fairly frequently lamented. We have heard that one of our lake villages will perhaps this year be notable for having such a convenience, as well as a cyber coffee shop. Extensive remodeling of an existing structure must first be done, however, to accommodate these two businesses and perhaps two others.
You may be interested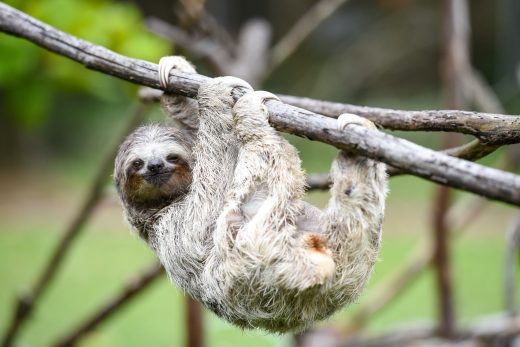 Costa Rica wildlife
15415 views
Costa Rica wildlife
15415 views
Sloths in Costa Rica: 11 Little Known Facts
The Tico Times
-
March 7, 2021
Since they were first described by naturalists in the 1700s, sloths have been misunderstood. Early scientists described the slow-moving beasts…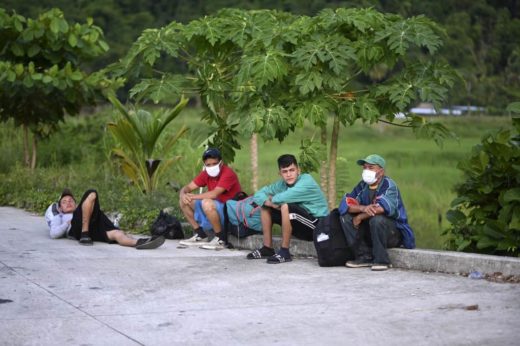 Central America
3743 views