Tamarindo Talk
The first community-sponsored school surf contest was a great success. Not only did the ocean cooperate with big waves, but also 102 kids ages 3 to 19 came out from all the local schools to compete. Gil's Burritos and Mad Jack's Bar and Grill Steakhouse fed all the volunteers and children on Saturday, and Witch's Rock took care of the food Saturday night and Sunday. Homeschool Beach Academy was the winning school.
The individual winners of the different categories were: Mini Menehunes, Sydney Gamier, Tristen Murray; Menehunes, Luke Guinaldo, Surya Folger, Sadie Jones, Luke Martin; Mini Grom Boys, Malakai Martínez, Tiago Carrique, David González, Selassea Quijada; Grom Boys, Malakai Martínez, Dean Vandewalle, Liad Poni, David González; Boys, Angelo Bonomelli, Malakai Martínez, Franchesco Depuit, Luiz Diego Ortiz; Mini Grom Girls, Chloe Valverde, Charly Jordan, Morgan Guilarde, Maya Reeves; and Teen Girls, Tania González, Elissa Bronomelli, Maia Valverde, Marcela García.
Shannon Vacca, who organized the contest, is looking for sponsors for some of the local kids who want to participate in the 2011 National Surf Circuit. Anyone interested in helping these children may get in touch with her at tamarindosurffest@yahoo.com.
Mad Jack's, mentioned above, is a new steak house in town, located in the same plaza as Tamarindo Fitness Center. The restaurant serves rib eyes, New York steaks and filet mignon, and is open every night from 5 to 10 p.m. Kids under 7 eat free from a special menu.
Tamarindo Realty has recently acquired the Coldwell Banker franchise for the Tamarindo, Langosta, Avellanas, Negra and Junquillal territory. Visit owner and broker Richard Lacey at his office at the Tamarindo Preserve beach club or email him at richard@tamarindorealty.com.
Happy birthday to March babies Donna Mickley, Maureen Araya, Diego García, Giovanni Perini, Pablo Guzmán, Susanne Koomen, Felipe Marín, Dane Torres, Cheri Royal, Sadie Jones, Celine Price, Otis Walsh, Chad Gaston, Mike Gerhard and Timour Griffais.
You may be interested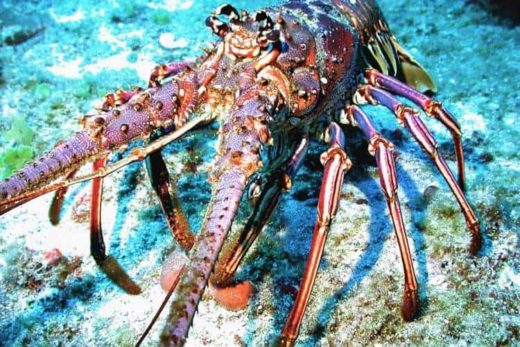 Fishing
1699 views
Central America begins ban to protect lobster
AFP and The Tico Times
-
February 27, 2021
Countries of Central America and the Dominican Republic on Monday will begin a ban to protect the Caribbean spiny lobster…