Jacó Happenings
Every year, the Point Lookout Surf Life Saving Club of Australia holds a course inviting lifeguards from overseas to participate in lifesaving activities and earn an Australian Bronze Medallion. This year, local lifeguard Marvin Pérez, who has been in charge of lifeguard instructor training at the Best Western Jacó Beach Resort since 2006, has been invited to attend the course from May 22 to 29, to obtain his medallion and gain valuable lifesaving skills and knowledge. He is looking for sponsors to help make the trip possible. If you are interested in helping, contact Marvin at 8701-4457.
Check out some traditional Costa Rican activities this weekend at the Festejos Populares in Quebrada Amarilla, 15 minutes south of Jacó. Tonight will feature the bulls of Gerardo Quirós and Carlos Retana, followed by karaoke and dancing at 10 p.m. Tomorrow, the fun begins at 9 a.m. with Cuadra Cross, followed by bullfights at 7 p.m. and a discomóvil and dancing at 10 p.m. Sunday's program includes more Cuadra Cross from 9 a.m. to 2 p.m., a riding championship at 7 p.m. and dancing at 10 p.m.
Falcon International School is holding a Broadway Musical Concert March 24 at 6 p.m. in the ballroom at the Los Sueños Marriott in Herradura. The revue will include Broadway hits such as "Mamma Mia," "All That Jazz," "Hair" and more. Admission is free. Also, the school is offering evening and weekend English and computer classes starting March 28. English placement exams will be held March 22 to 24 at 5 p.m. Falcon is an authorized Microsoft Testing Center, so participants will be able to earn their Microsoft certifications at the completion of these courses. For more information, call Falcon International School at 2637-7400.
Mark your calendars for a night of jazz March 26 at 7 p.m. at Hotel Club del Mar on the south end of Jacó. Jazz musicians from New York City's Juilliard School will be in town presenting their high-caliber music. Admission costs $10.
For some inexpensive entertainment, check out Books & Stuff, next to Mexican Joe's Internet. In addition to its usual supply of books, magazines and souvenirs, it now has more than 500 original DVDs for sale. All types of titles are available, including films for kids and families, blockbuster hits, horror and romance, priced from ₡3,000 to ₡5,000 ($6 to $10). Glenn, Susie and Yuli are always happy to serve customers.
Don Long of Auto Tica offers the following helpful tips to help maintain your car. Dry season is dusty season, so be sure to check, clean or replace your air filter. The purpose of your car's air filter is to filter dirt out of the air before mixing the air with the gasoline during combustion. A dirty air filter can cause your car to burn more gasoline, lose power, hesitate and eventually clog other important engine components. For a demonstration on cleaning and replacing your air filter, go to www.youtube.com and type in "Auto Tica air filter," or stop by Don's shop on the highway just outside Jacó. 
You may be interested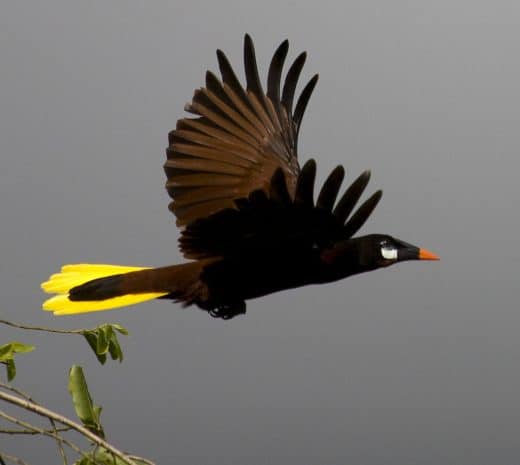 Environment and Wildlife
6369 views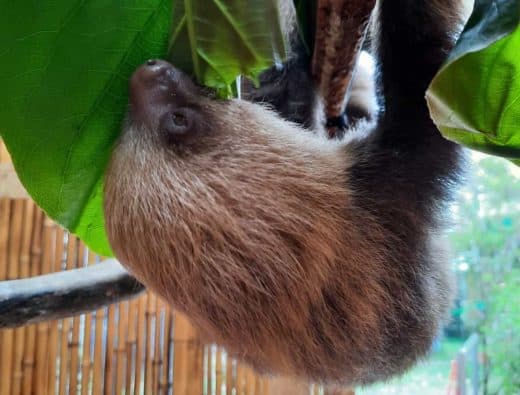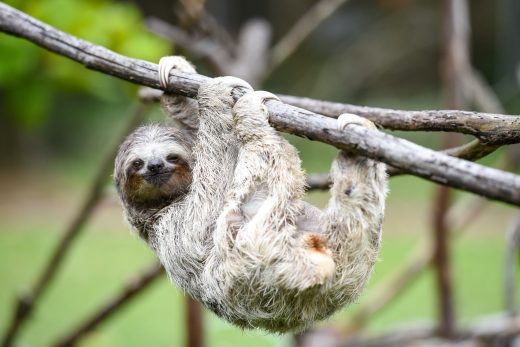 Costa Rica wildlife
15424 views
Costa Rica wildlife
15424 views
Sloths in Costa Rica: 11 Little Known Facts
The Tico Times
-
March 7, 2021
Since they were first described by naturalists in the 1700s, sloths have been misunderstood. Early scientists described the slow-moving beasts…