Flamingo/Potrero News
Thanks to the Flamingo Beach Association's efforts, Playa Flamingo has been awarded the Ecological Blue Flag with two stars. The award ceremony will take place March 2 from 10 a.m. to noon at Casa Presidencial in San José.
Lions and tigers and bears, oh my! It's time to grab your ruby flip-flops and follow the yellow brick road to the Tamarindo Diria amphitheater for another great production directed by Paul Belanger of Beachnuts Theatre Company, in association with Amigos de la Educación. "The Wizard of Oz" is set to make high season sing in our area from March 31 through April 2. Tickets cost $15 for adults and $12 for children, and are on sale at Papaya Con Leche, Jaime Peligro bookstore and Café Café in Tamarindo, or through Gayle Almquist at 8703-9662 or info@beachnuts theatre.org. The doors will open at 6 p.m., and Dorothy and Toto will skip onstage at 7 p.m. Delicious snacks and refreshing drinks will be available in case tornados make you thirsty.
Ronnie Copher is improving daily after having several abdominal surgeries in San José. We wish him a speedy recovery.
You may be interested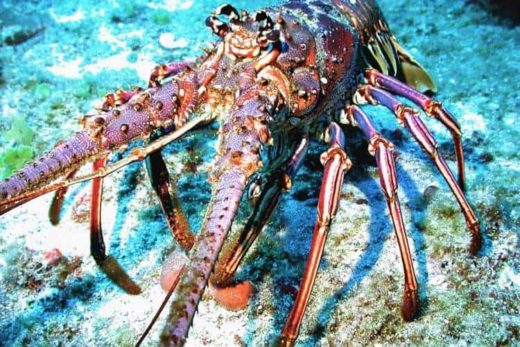 Fishing
1701 views
Central America begins ban to protect lobster
AFP and The Tico Times
-
February 27, 2021
Countries of Central America and the Dominican Republic on Monday will begin a ban to protect the Caribbean spiny lobster…